13 April - Geneva to Val Thoren - hire car/Accom to share
13 April - Geneva to Val Thoren - hire car/Accom to share
Started by Pezzer
in Ski Chatter
Login
To Create or Answer a Topic
Hi, I have booked a hire car from
Geneva
airport (french side) to go to Val Thorens. My flight arrives at 09:30, Friday 13 April 2012, and return Tuesday, 17 April for a 20:05 outbound flight, so will leave Val Thorens about 13:00-14:00. I also have accomodation booked which can apparantly accomodate 4 people. I'm on my own and just trying to get a last skiing session in before snow runs out. Anyone interested in sharing hire car cost and/or accomodation?
Hotel is LE CHEVAL BLANC.
I'm male, 47 and straight, also I'm not a weirdo, so don't wanna share car journey or room with one either. Sorry if that causes offence but can't think of a politer way of putting that.
Let me know.
Not a Member?
FREE Snow Reports by e-mail.
Save on Ski Hire
Save up to 50%
+5% for 4+ Ski Packs
+10% for 10+ Ski Packs

7th day Free on selected dates

Book Now

Search Hotels
Or Search For...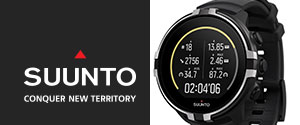 Win a Suunto Spartan Sport Wrist HR Baro! ENTER HERE
Closing Date : 01 December 2017
Please Share
if you like this page
The views and opinions presented in the J2Ski Forums are solely those of their respective authors and do not represent those of J2Ski Ltd. Objectionable Content may be notified by sending a Private Message to Admin.