Summer Ski Indoors For A Good Cause
Started by J2SkiNews
in Ski News

29-Mar-2012

- 1 Reply
Login
To Create or Answer a Topic
If you fancy skiing or boarding throughout the summer months but don't fancy heading to the Southern Hemisphere, then taking part in Disability Snowsport UK (DSUK) National Skiathon Olympic & Paralympic Challenge could be just what you are looking for.
The annual Skiathon takes place this year across all six British indoor snowsports centres in June and is the perfect excuse to brush off your sallopettes in the summer!
The aim is to raise much needed funds for Disability Snowsports UK. The vision of the charity is that skiers and snowboarders with a disability should be able to ski alongside the non disabled as equals at all facilities and resorts. DSUK brings those living with disabilities the chance to experience the thrill and joy of skiing and the National Skiathon is just one of the ways to increase funds that will enable them to continue their work throughout the UK.
HOW DOES IT WORK?
Anyone of any ski or boarding ability can join in the Skiathon challenge either as an individual or in a team of up to six people. The challenge is to ski 2012 runs between all the participants over six hours. Entry is £15 per person with a pledge to raise a minimum of £150. The fee includes equipment hire, lift pass, goodie bag and a full day of Olympian fun. The target is to raise £35,000 from the event.
You can add runs to your team's score by winning quizzes and games, by raising the most money, wearing the best outfit... There will also be some great prizes to be won.
The first four events will be on Monday June 11 2012 at the three Xscape SNO!zones across the UK at Milton Keynes in Buckinghamshire, Braehead in
Glasgow
and Castleford in West Yorkshire as well as at the Tamworth Snowdome in Staffordshire.
The fun will continue on Tuesday June 12th at The Snow Centre, Hemel Hempstead and finally on Wednesday June 20 2012 at Chill Factore in Manchester.
To register or to get more information please call Lynne Wiseman on 01479 861272 or email
fundraising@disabilitysnowsport.org.uk
For more information about the charity please visit
www.disabilitysnowsport.org.uk
Having skiied for many seasons with the Disability lads, and their athletes and ski people, I'm strongly inclined to have a go at this. I had planned to do the Five Peaks Challenge in early March, but nae snow-gar.
I can raise a team of six from the Village People, but this would almost certainly lead to an adverse alchohol intake.
I can also raise a team from my family, including two sons who both think they are hot shots, and two stylish ladies. The sixth member might cause an issue, though.......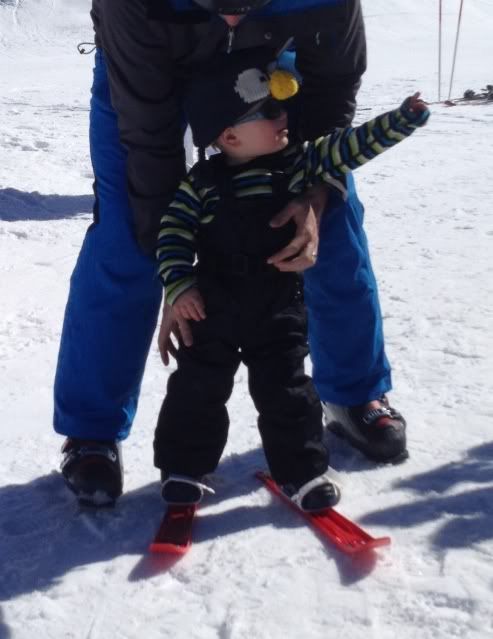 Topic last updated on 30-March-2012 at 00:01