Gloves/Lining Gloves
Gloves/Lining Gloves
Started by Voodoo1976
in Ski Chatter
- 27 Replies
Login
To Create or Answer a Topic
Hi - anyone got any suggestions.

I currently have a pair of high end Solomon gloves (approx £80 in the early noughties), I've used them for four weeks since then so they're still in decent shape.

My issue is that I get very very cold hands when I'm sat still (lifts especially), all other parts are just fine including toes, ears etc.....just my hands! Not limited to skiing, when MTB in Winter or Road Cycling I get the same issue - I can't feel my fingers!

Before anyone starts on circulation etc....it's fine (well it's not but I am healthy with no actual circulation issues)just one of those things.

So...I have tried Silk Liners which helped a bit, next step may be some Merino Wool ones from Icebreaker but they're a bit thicker so getting to the point where I still can't move my fingers due to bulky gloves.

Does anyone have other suggestions or recommended liners apart from a healthy supply of disposable hand warmers?

Thanks
N
There's no business like snow business!
Drink a glass of red wine a day and take aspirin.
Its your circulation.
Seriously.
Or maybe you have carpel tunnel syndrome?
www
Atomic Nomad Blackeye 2014
Actually pretty much with Tony on this

If you really find your fingers get so cold as to be numb with a variety of activities in reasonable weather (ie: not -25C) then I really would think that a trip to the Doctors as a first step to checking out what is going on would be very sensible.
I have never, ever been so cold that decent ski gloves and silk liners have failed to keep my hands warm enough.
Try Garlic Capsules (non smelly ones). Seriously. Garlic can improve peripheral circulation.
Buy some new gloves, I suggest Hestra's with a fleece wool removeable liner.
OldAndy wrote:

I have never, ever been so cold that decent ski gloves and silk liners have failed to keep my hands warm enough.
I have, and often am. My hands are the first part of me to feel the cold, often when its not even cold

Strangely enough, I have circulation problems and often get pins and needles in my hands at night when I am asleep (no smutty comments about it being a good time for.....)
I had a pair of Reusch gloves with inner gloves which were as good as I have had and did a decent job, but they wore out at the fingers. My current pair are single gloves and I found my hands getting cold in them quite a lot, even at only about -6c.
www
Atomic Nomad Blackeye 2014
My wife suffers from Raynaud's, and over the years we have tried many mittens and liner combinations. The only thing that works for her is hand warmers.
because I'm so inclined .....
Oops I've just started another thread about warm gloves too...
I am with Bandit on this one, I bought a pair of Hestra Gloves 3 seasons ago and haven't felt the cold not even last week when in Austria the temp was -22 early in the week.

Also bought my daughter a pair of Hestra mits with removable linings last week for 45 Euros as she unfortunately hurt her wrist in a fall and was put in a cast, wrongly I have found out today as no fracture!, and couldn't get her gloves on, she then complained her hands were too hot in the mits, no pleasing some people.


Not a Member?
FREE Snow Reports by e-mail.
Save on Ski Hire
Save up to 50%
+5% for 4+ Ski Packs
+10% for 10+ Ski Packs

7th day Free on selected dates

Book Now

Search Hotels
Or Search For...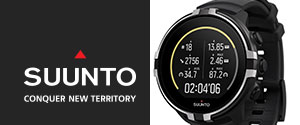 Win a Suunto Spartan Sport Wrist HR Baro! ENTER HERE
Closing Date : 01 December 2017
Please Share
if you like this page
The views and opinions presented in the J2Ski Forums are solely those of their respective authors and do not represent those of J2Ski Ltd. Objectionable Content may be notified by sending a Private Message to Admin.