St Anton – There's An App For That
St Anton – There's An App For That
Started by J2SkiNews
in Ski News
- 1 Reply
Login
To Create or Answer a Topic
St Anton is the latest resort (of many) to launch a new App.
Their 'iSki Tracker' has many of the features of other ski resort apps giving visitors the chance to, record, document, analyse, share or compare their personal experiences on the piste in the famous Austrian resort with fellow skiers. It also provides information on current weather and snow conditions among other features.
For people living outside Austria, as is the case when downloading an app in any country other than your own, there can be unpredicted 'roaming' charges from the mobile phone company, and it's the avoidance of these with their new app that St Anton are most proud of.
The local Arlberger Bergbahnen lift company working with technology company Feratel and uses GPS tracking so there are no usage charges – you just need a properly equipped phone.
This App stores not only the number of kilometres covered, metres in altitude and speeds (maximum, average), but also the altitude profile, entire duration of your day on the piste (begin, end), journeys completed on the lifts as well as locations. In addition to all this data, all information on the resort itself (snow, weather, avalanche, lift and piste status) can be accessed via the 'plan' menu option.
Tracking and recording via GPS guarantees a high level of data accuracy as well as a visual evaluation in map form. Photos taken on the Smartphone can be assigned directly to the exact position in which they were taken in resort.
iSkier users can then transfer all data stored on their phone to the www.arlbergerbergbahnen.com website for a full documentation of their day on the slopes.
The App is available for Apple, Android and Blackberry and is now as a free download.
Not a Member?
FREE Snow Reports by e-mail.
Save on Ski Hire
Save up to 50%
+5% for 4+ Ski Packs
+10% for 10+ Ski Packs

7th day Free on selected dates

Book Now
Ski Hire Shops in Flachau and St. Anton am Arlberg.

Where is there Snow in Austria?
November 23, 2017
Fresh Snow is reported by 5 Austrian Ski Resorts, including Lech, St Christoph am Arlberg, St. Anton am Arlberg, Stuben and Zürs.
Open ski areas include 8 Austrian Ski Resorts.
Search Hotels
Or Search For...
Flachau Snow Forecast
Ski Airports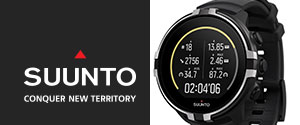 Win a Suunto Spartan Sport Wrist HR Baro! ENTER HERE
Closing Date : 01 December 2017
Please Share
if you like this page
The views and opinions presented in the J2Ski Forums are solely those of their respective authors and do not represent those of J2Ski Ltd. Objectionable Content may be notified by sending a Private Message to Admin.