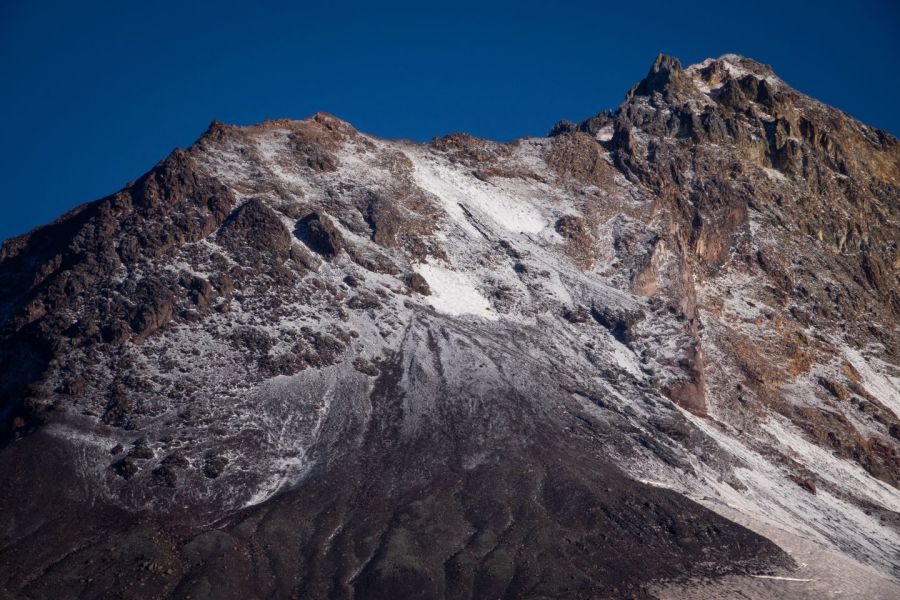 US ski areas on each side of the country have reported light and temporary dustings of snow on their highest slopes over the last few days.
In Oregon, Mt Hood Meadows posted the image above of some fresh snow there and in New Hampshire the ski touring destination of Mt Washington said it had snow few a few hours overnight to start September.
The latest snowfall follows similar brief snow coverings spotted over the past few weeks on high slopes in Utah and Idaho.
Other than the indoor Big SNOW ski area in New Jersey there's currently no ski areas open in North America. However Loveland and other ski areas with high slopes in Colorado expect to start snowmaking by the end of September with the target of opening as early as possible in October – depending on temperatures and any natural snowfall to help things along.
Keystone,
Arapahoe Basin
and
Wolf Creek
have also opened in October in some recent years, as have some small centres, thanks to snowmaking, in the Midwest.