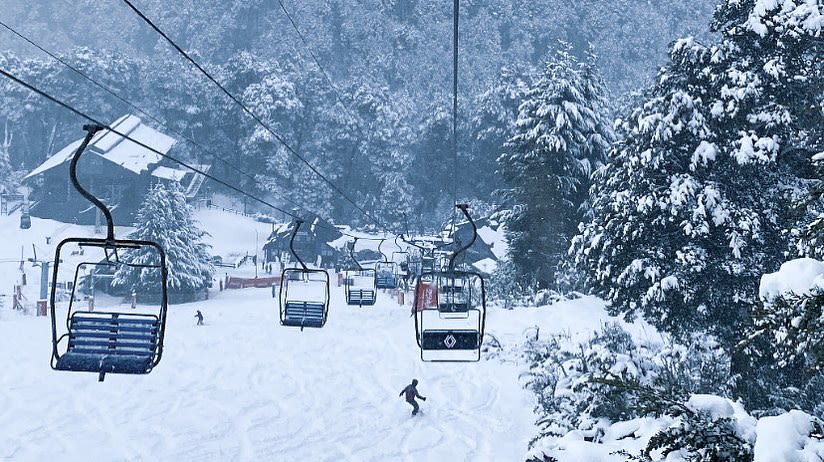 A huge snowstorm that hit Ski Portillo over five days this week has deposited up to 4 metres of snow on the region's slopes.
The numbers are in many cases "guesstimates" and still coming in but the totals are huge whether official or not.
PowderQuest, a company which specialises in South American ski holidays, says Argentina's
Las Leñas
has had the most snowfall with 3.3 to 4 metres (11-13 feet) of fresh snow.
Portillo
in Chile posted its own storm total of 250 cm (8.2 feet) with some days of high winds.
The storm has buried lifts, blocked roads and brought down power lines in places so resorts have been closed and are currently digging out.
"Now that the skies are clearing, our team is working on snow safety, avalanche control work and evaluating what terrain we can open. The road to Portillo remains closed while crews work on clearing the snow. We look forward to enjoying the new snow!" a Portillo spokesperson said.
The snowfall has arrived in what is the final month of the 2023 ski season with most South American ski areas planning to close in the latter half of September.
It also comes after a fairly lacklustre season for big snowfalls with few areas managing to open all of their terrain this season and most not getting above the 1m depth mark until this week.
Cerro Bayo pictured.