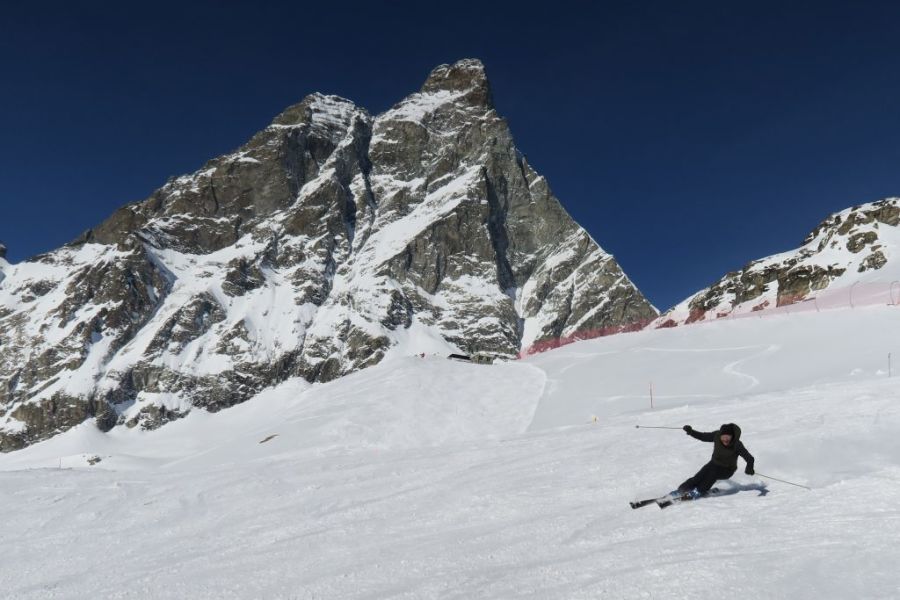 The Italian ski resort Cervinia has announced, "the beginning of a new era: skiing and snowboarding all year round, without interruptions."
Currently the centre offers glacier skiing for around nine months of the year in total, with 4-8 week breaks in late spring and early autumn.
The resort is crediting the completion of the new Matterhorn Alpine Crossing, which opened just over a month ago, and now provides a year-round connection between Cervinia and
Zermatt
via gondola and cable car lifts, including access to the year-round ski area ski area.
For much of the year, from mid-spring to mid-autumn, the glacier skiing that's accessed from Cervinia is just on the Swiss side of the border above neighbouring Zermatt. This area already aims to open year-round, however until now lift-access from the Italian side has closed for a period in May-June and again in September-October.
From this Autumn's re-opening however, the plan is to just remain open every day from the Italian side too, weather permitting,
"Immediately after the summer break the countdown to the never-ending winter will begin: opening in mid-October, skiing until 5 May 2024, reopening the following day, without even realizing of the end of a season," Carvinia confirmed.