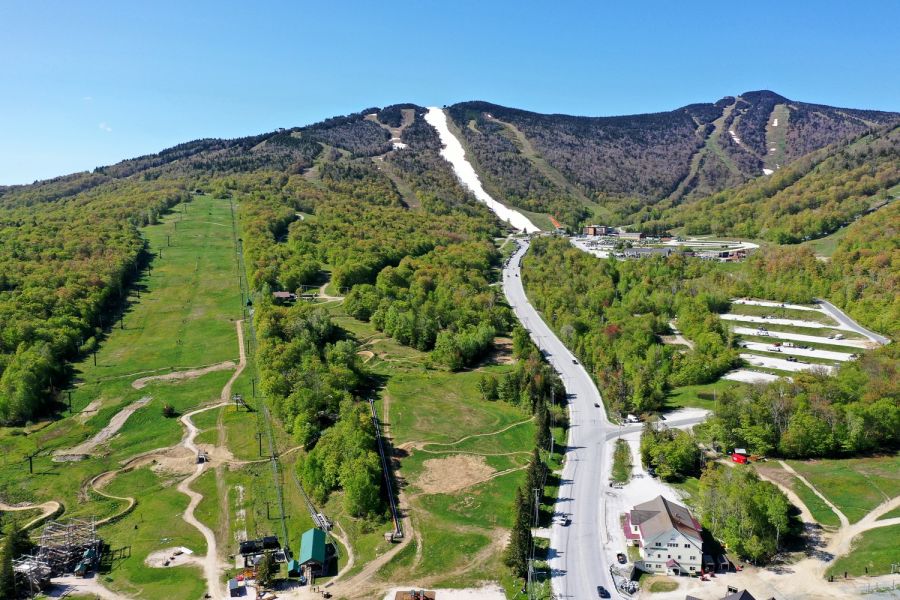 Killington, the last ski area still open in Eastern North America, has announced it will open on Thursday, June 1st, which may be the last day of its long 22-23 season.
The Vermont ski area, the largest in the Eastern US, piles snow high on its Superstar trail through the season so that the run can stay open late into spring as all the snow melts away around it.
It was last open on Monday for the Memorial Day holiday in the US, with free lift passes for military veterans, on Thursday June 1st Tickets will cost $25 with all proceeds going to Rutland County Pride to mark the start of pride month.
"June skiing is a go! The Superstar Glacier is running thin in the May sun, but we've managed to hold on to enough of our stockpile and are stoked to offer a bonus day of advanced skiing and snowboarding this Thursday. The Superstar Express quad spins at 9 a.m. and we anticipate top-to-bottom turns thanks to our expert grooming team but be aware walking may be required as the day progresses," a resort spokesperson said.
Snow depth is reported to be 13" (35cm) with 1 miles and 16 acres of slopes still open and the season lasting 181 days so far.
Sommet Saint Sauveur in Quebec to the north re-opened on the evening of Tuesday, 30th May (below), for an unexpected evening ski session on its final patch of snow, probably the last in Canada this season.