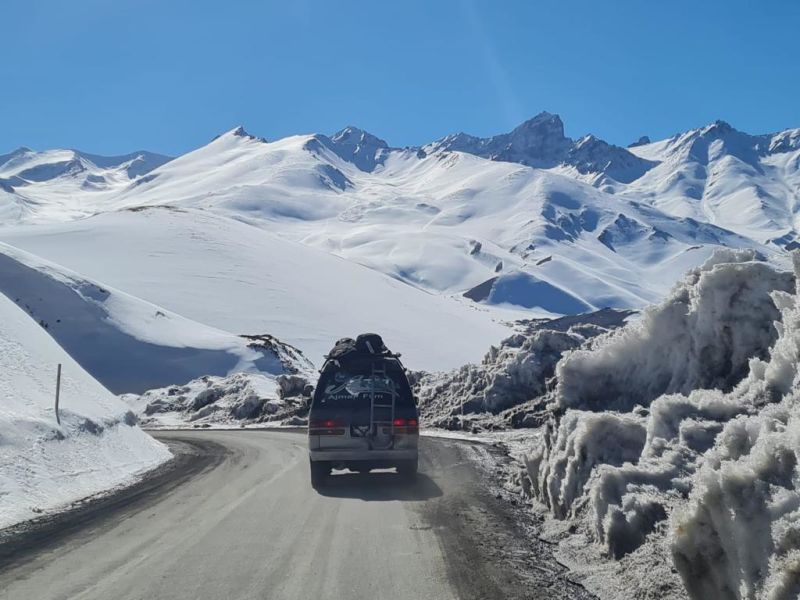 A group of international skiers returned to Afghanistan in March, tour operator Untamed Borders has reported. Now under Taliban rule, the two main differences to the company's previous visits, were that no women were allowed to ski and none of the airlines still operating into the country would carry skis.
To get around the ski carriage issue, James Willcox of Untamed Borders drove a car loaded with skis through the Khyber Pass while the skiers flew in. Mr Willcox described a colourful but successful trip, including a mandatory polio vaccination on entering Afghanistan.
"We have a long history of operating ski tours to Afghanistan and the event means such a lot to the local people. During the harsh winter, people of all ages use skiing as their outlet in the region, with many local youngsters using wooden skis to practise on. Seeing those youngsters have the chance to ski alongside local adults and international ski tourists is very rewarding for us. However, this year we felt mixed emotions, because unfortunately women couldn't take part, now that the country is run by the Taliban." James Willcox said.
Untamed Borders have been organising ski trips to Afghanistan since 2011, with back country skiing in the Bamian valley to ski in the Koh e Baba mountain range. The trips focus on an annual Afghan Ski Challenge Ski Touring race which had evolved to involve more and more skilled local racers, including a growing number of women skiers. Some had begun to compete for Afghanistan in international competitions and a group were evacuated from the country as the Taliban took control in 2021.
Another trip is planned for next winter 2024 - details yet to be confirmed:
https://untamedborders.com/itinerary/ski-afghanistan/
You can find out more about Untamed Borders' operation in Afghanistan in this episode of
The Ski Podcast
: