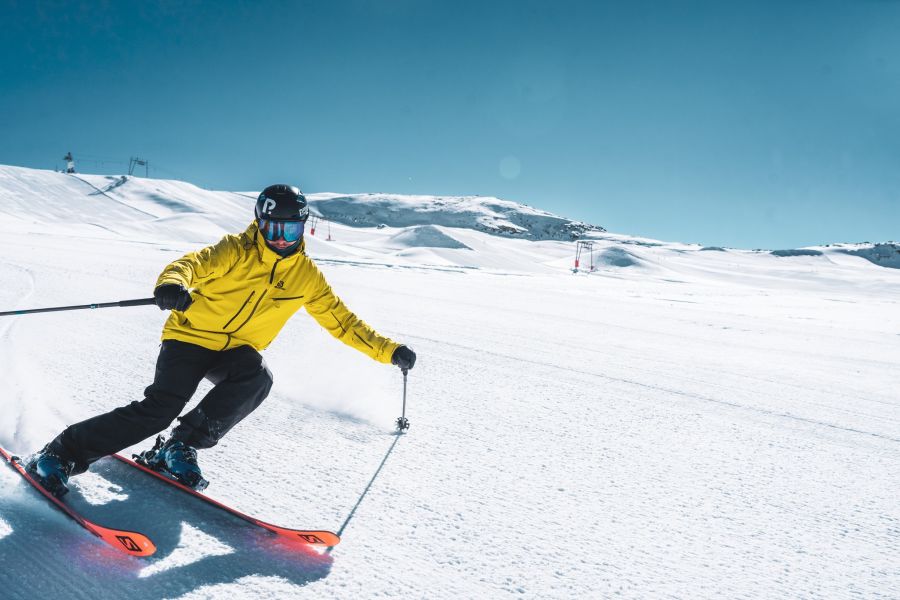 French ski area Les 2 Alpes which claims the largest summer glacier ski area in the world is moving its summer ski season forward so that it runs through May and June, starting this coming Tuesday 2nd May.
"To adapt to the changes in weather patterns and to protect the glacier, SATA, the lift company, has decided to open for skiing earlier but to also close earlier (2 May to the 30 of June). However, pedestrian can still access the glacier all summer, and enjoy the breath-taking views and cooler temperatures," a resort statement explained.
Previously Les 2 Alpes has opened from mid-late June and aimed to stay open in to August, however in recent years all the snow has melted from the glacier leading to an early end to summer skiing with that schedule.
In 30 minutes, the Jandri Express cable-car takes skiers up from the resort at 1,600m up to the glacier at 3,200m with the funicular continuing up to 3,400m. Along with ski slopes there are 360-degree views from Mont-Blanc to Mont-Ventoux, from Massif Central to Italy via the Écrins National Park, the Aiguilles d'Arves, the Vercors and Chartreuse Mountain ranges. An adult summer 2023 1 day lift pass will be €45 or a 6-day pass €250.50 with a small discount for children (5 to 12 years old) of around 10% with a 1 day ticket €41 and 6-day €222.
The other two remaining French summer ski areas,
Tignes
and Val d'Isere, plan to stick to June openings into July but with shorter five-week target opening periods.
Les 2 Alpes re-opening on 2nd May means that skiing will continue to be possible in France throughout the spring. Three areas,
Val Thorens
as well as Tignes and Val d/Isere again, will still be completing their 22-23 winter seasons, due to end May 7th, as Les 2 Alpes, which ended theirs last weekend, re-opens. Usually there is a month or so gap between the last French winter season ending and the first summer glacier area re-opening.