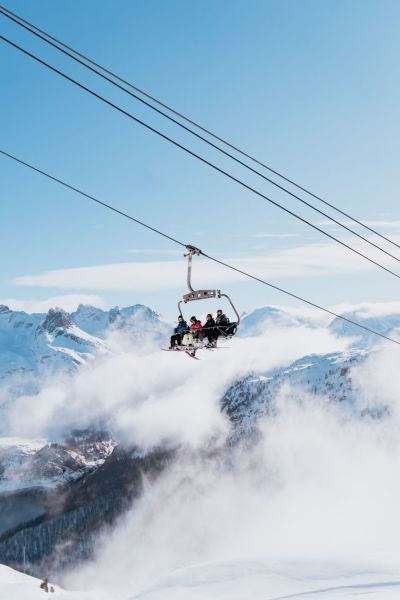 After months with little change in snow depths on Alpine glaciers, what's currently shaping up to be the second significant snowstorm in a fortnight is currently forecast to bring up to a metre more snow to the highest Alpine slopes over the weekend.
Tignes
has posted the deepest base in Europe up on its glacier all winter, getting to 3 metres after the mid-January snow storms but then gradually dropping back down to 2.7 metres over the following two months that saw little new snow. It jumped back again though during the last nig snowstorm 10 days ago and with smaller falls since is currently on 397cm, with about a metre of snowfall in its forecast over the coming weekend.
Although base depths have been well below average across the Alps all winter, Tignes' numbers appear to put it in a strong position for its spring ski season through to early May, and its summer ski season, currently expected to take place in June and July.
Last year's French summer ski season at Tignes, Val d'Isere and Les 2 Alpes was (in common with summer skiing across the Alps) either cancelled completely or severely curtailed by record warm spring and summer temperatures at 3000-4000m following another low snow accumulation winter. It remains to be seen how the remainder of this spring will play out in that regard, but 4 metres is a strong starting point.
A number of other high altitude ski areas are currently posting 3m+ bases including
Les Arcs
and
La Plagne
and also currently expect big snowfalls this weekend, if the forecast (which is for much less snow below 2000m) plays out as expected.