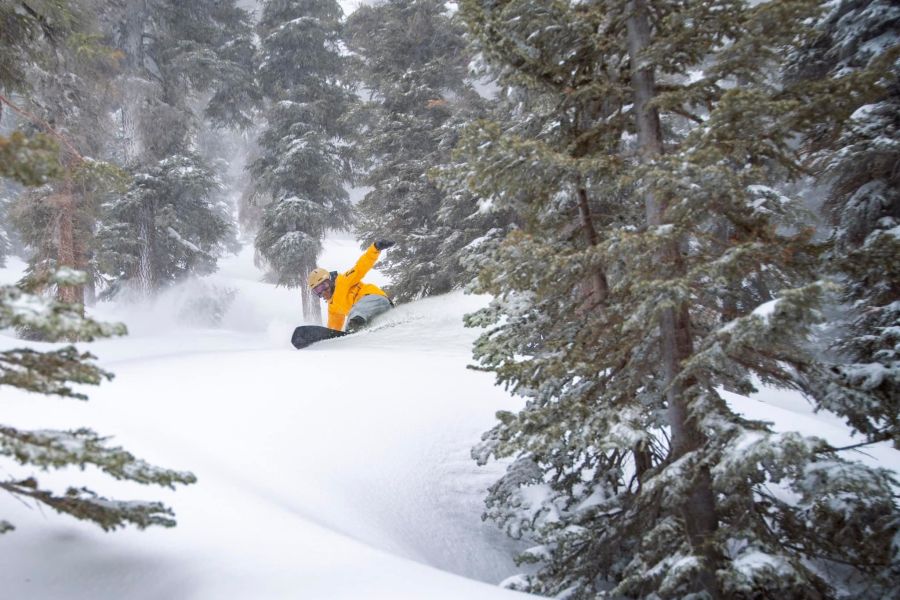 Ski areas in the Western US as well as Canada have been hit by a rapid series of storms, with four reported in the past week and another two, at least, lining up for the weekend.
Steamboat in Colorado has already reported 100" (2.5 metres) of snowfall this season and 7-day snowfall totals for some Californian ski areas has reached five feet (1.5 metres) with more on the way.
Although great news for the season ahead, the snowfall has inevitably caused short term issues. At times it has been accompanied by strong winds of up to 100mph giving blizzard conditions and along with logistical matters in clearing roads and making slopes safe, many resorts are warning of avalanche dangers and issues like tree wells for skiers and boarders to be aware of, especially off piste.
"We are so stoked on this weekend's storms but want to take the time to remind our guests of some snow immersion safety," a statement from California's China Peak Mountain Resort warns, continuing, "Despite the common phrase, "There are no friends on a powder day," we cannot stress enough the importance of riding with a buddy. Tree well "snow immersion" suffocation accidents can happen to anyone and are a serious hazard, even if you are an expert skier or boarder. Keep yourself and your pals safe by giving trees a wide berth to avoid tree wells and carrying rescue and safety equipment such as RECCO reflectors, whistles and of course a helmet."
Mammoth Mountain currently has the deepest reported snow depth in the USA and the world at 266cm (nearly nine feet).