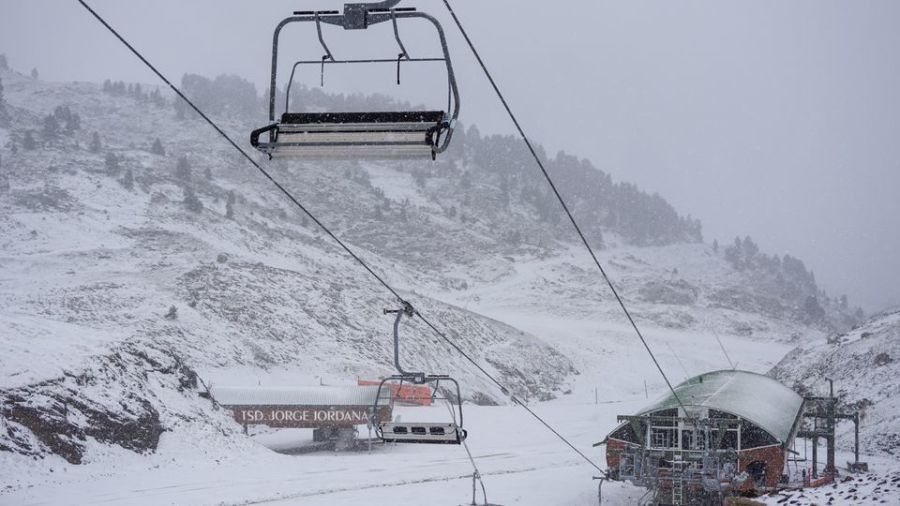 With snow falling across most of Europe's mountainous regions, the first ski areas outside of the Alps and Scandinavia, are set to start their ski seasons this weekend.
Baqueira Beret (pictured above on 4th November), one of the largest resorts in the region, plans to open from Saturday and reports 30-40cm of snow lying already.
Most other ski areas in the region plan to open the following weekend. In Andorra and Spain there's a public holiday weekend at the start of December so most are keen to be open for then if they can be.
Snowfall in recent days has reached the continent's most southerly major ski resort at
Sierra Nevada
on Spain's Mediterranean Coasy and the most westerly at Serra da Estrella in Portugal.