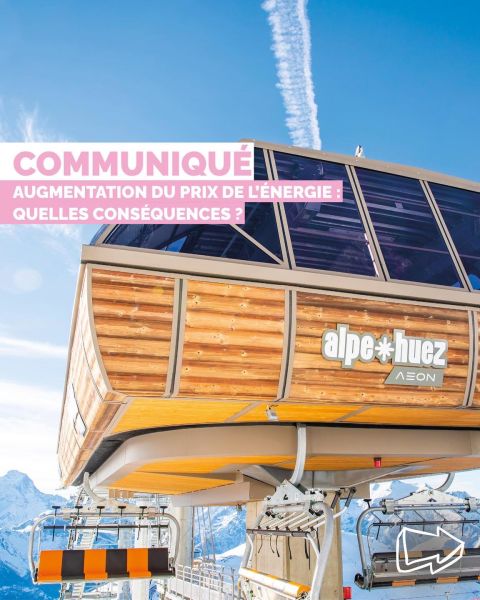 There have been a number of reports in European publications in recent weeks and months that ski areas might either be required to limit/stop using electricity as part of a kind of rationing to beat supply limitations caused by Russia's invasion of Ukraine, or that the high cost of energy will mean ski resorts won't be able to afford to run lifts and other hardware such as snowmaking machinery.
One French media report focussed on the SATA group which runs the lifts at
Alpe d'Huez
and les 2 Alpes with company bosses telling French media they currently faced a 10 fold energy cost increase from about 2 million to 20 million Euros for the season.
The ski lift operators are clearly aiming to put pressure on governments to help, but the publicity of the issues is also causing skiers to question whether its safe to book, and whether lift pass prices could rise dramatically to cover the huge costs increase.
Now SATA have taken to social media to stress lifts will run, resorts will stay open and lift ticket prices won't increase.
"Following a number of enquiries I would like to reassure you that it is out of the question that Alpe d'Huez will close during the season. L'Alpe d'Huez will stay open," said Fabrice Boutet, the SATA Group's Director General, who added that no lift pass prices would increase at all either.
Mr Boutet said that the group had already been working hard to reduce energy consumption for environmental reasons anyway and would now accelerate their plans as part of their strategy to limit the cost increase.
Other ski areas have responded to the reports by saying they'll look at ways to limit energy use but again insist key operations won't be impacted.