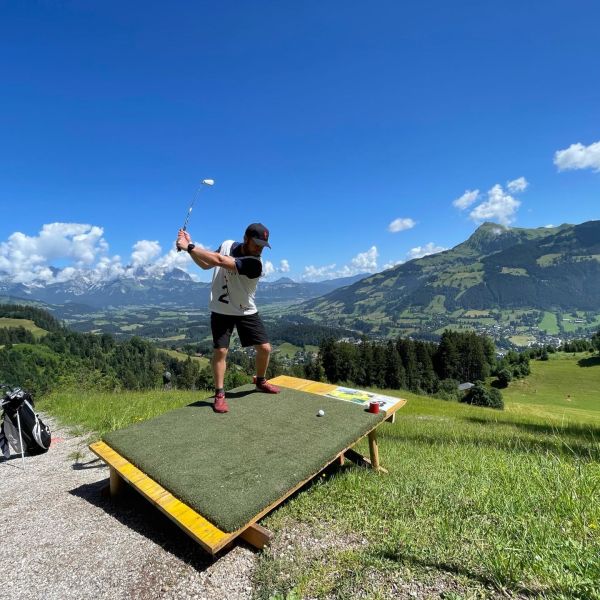 The annual 'Golf the Streif' competition has taken place down the famous Streif racecourse where the Hahnenkamm World Cup Downhill races are staged each year.
This year's event took place on the day that French racers Jean-Baptiste Grange and Julien Lizeroux had a Hahnenkamm gondola cabins dedicated to them. Tessa Worley, along with other prominent ski stars, footballers, bobsleigh world champions and passionate golfers joined in the annual one-of-a-kind annual tournament.
Formally known as 'Streif Attack', the event was renamed as 'Golf the Streif' this year. The event begins after breakfast at the race start house where groups of four play 12-holes along the downhill racecourse. The best-placed ball serves as a reference for the next shot.
A short stop at the Seidlalm provides a breather before the challenging traverse to the finish. The winner is the team with the fewest strokes. It is worth noting this is not a harmless undertaking for the caddies, which is why they are equipped with helmets along the course. Players who achieve a Hole in One, longest drive, or get their ball nearest to the Pin are also rewarded with special prizes.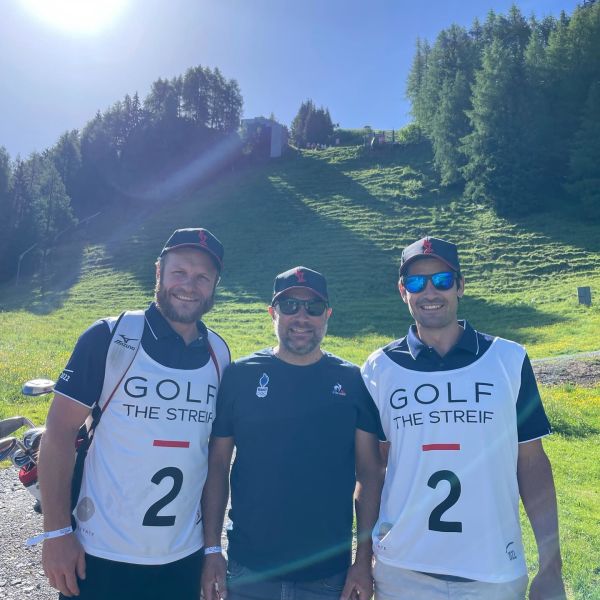 Pics credit: Julien Lizeroux