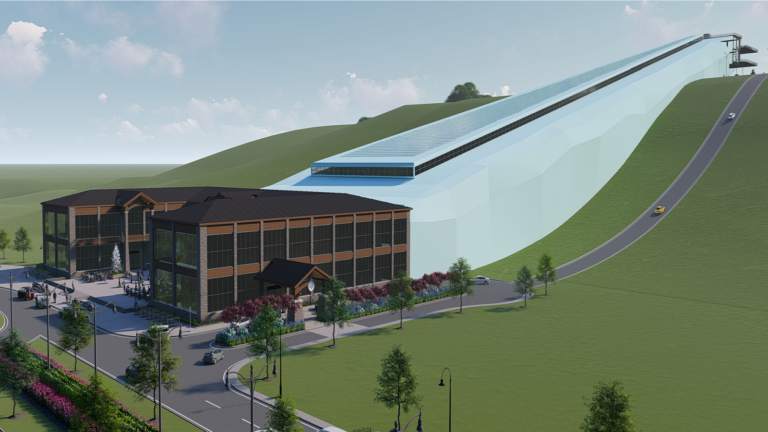 Although work is yet to begin on their first indoor snow centre, the Alpine-X company has began naming more US cities where it plans to open indoor snow slopes in the future.
Alpine-X have been working on an initial slope in Virginia, known as Fairfax Peak, for several years but has always said the plan is to initially build 20 and then potentially more facilities across the US. It has now said it aims to open facilities in Austin and Dallas in Texas by 2025.
Alpine-X has initially signed a letter of intent to build resorts in the two cities, at locations yet to be decided. Fairfax Peak, in common with quite a few existing indoor snow centres around the world, is planned to be built on a former landfill site. Texas is one of a minority of US states that does not have a conventional ski hill, although it does have plenty of skiers and snowboarders.
Although dozens of indoor snow centres with some heavyweight backers have been proposed for North America over the past 30 years, only one with ski slops has actually been built, and north America was the last populated continent to get an indoor snow ski slope after South America and Africa.
Big Snow in New Jersey finally opened in it 2019 and has since had to contend with pandemic and the fire-damage closures. However reports indicate it is popular when in operation.
Alpine-Z's partners include the SnowWorld group which operate half-a-dozen of Europe's largest indoor centres in the Netherlands, France and Germany.