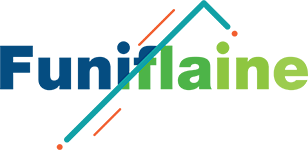 Last month, the 'FuniFlaine' organisation behind the proposed new lift to Flaine – scheduled to open in 2025 -announced that they would not be continuing with its plans.

The idea had been to join Magland, near Cluses in the Arve valley, to the ski resort of
Flaine
at 1800m. The lift would have been built by POMA and include 68 gondola cabins with 16 seats each.
It was hoped that the FuniFlaine would reduce congestion on the road to resort by allowing holiday makers to reach the
Grand Massif
ski area in less than 20 minutes, instead of an hour by car.
The other objective was to provide local residents a year-round public transport solution, reducing air pollution in the Arve Valley.
Estimates by the developers suggested that 500,000 people a year would use the FuniFlaine, cutting out 85,000 car journeys.
There were several criticisms of the project.
Les Carroz
-d'Araches was not served well enough plus the lift would have been located too far from the railway station in Magland.
However, the reason given for the cancellation is the cost. Already revalued at EUR88 million in 2021, potential costs have gone up by nearly 30%, due to the increase in the price of raw materials.