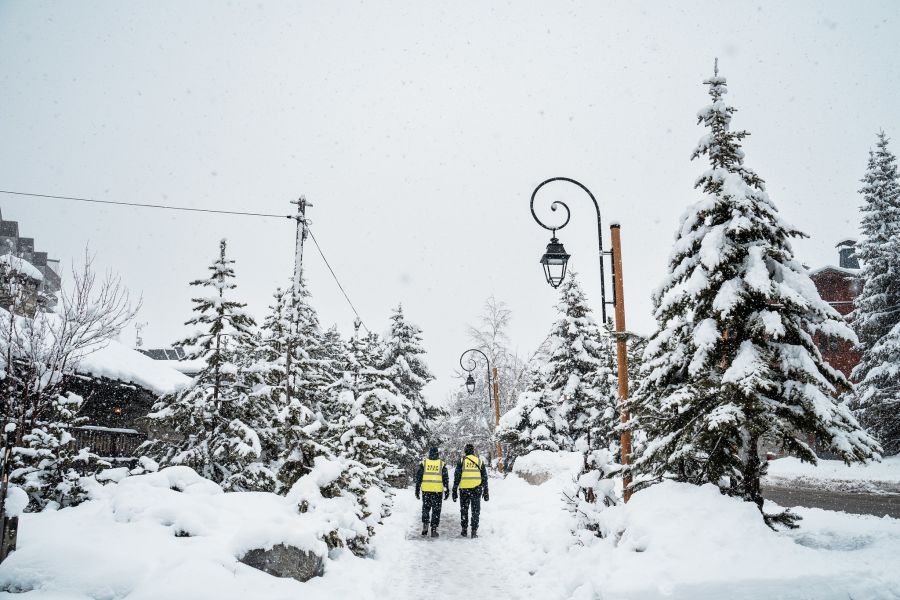 There's been heavy snowfall in the Alps as the snowy start to April, after a largely warm and dry March, continues.
However, the news isn't all good. There's also been rain at lower elevations and the forecast for the weekend is for increasingly strong winds, gusting at up to 100kmh per hour at higher elevations. The avalanche danger warning is now also high in many areas.
More than half of ski areas have already closed for winter 21-22 so it is mostly the resorts with higher slopes that are still open.
"We've had +35 cm overnight on higher slopes, conditions above 1800m are just perfect," a spokesperson for Serre Chevalier Briançon commented.
Val d'Isère
, pictured today and one of the highest resorts in the Alps, reported 40 to 50cm of fresh snow in 24 hours and opened the ski slopes of
Tignes
and Val d'Isère gradually through the day as each was deemed safe.
"Caution, there's a strong risk of avalanche (4/5). Stay on the open slopes," a spokesperson warned.