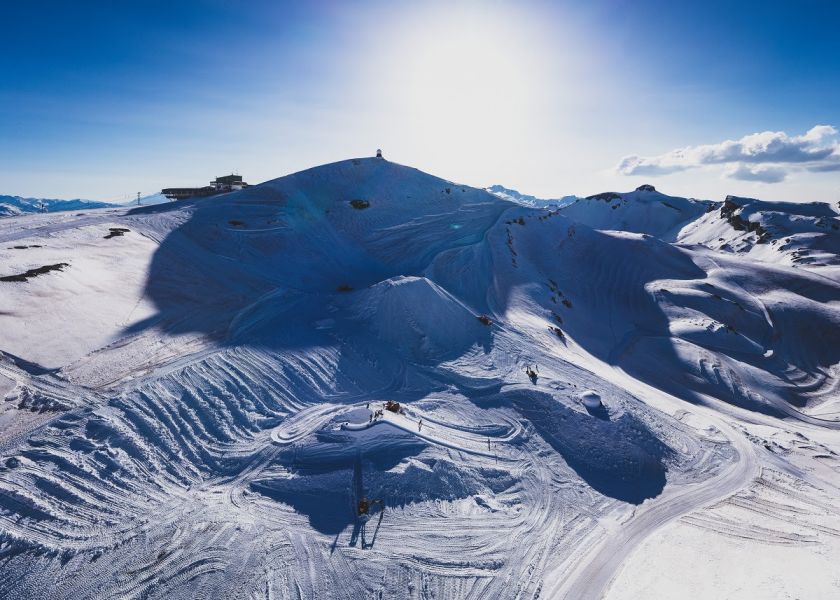 Freestyle ski and snowboard event 'The Nines by Falken' is taking place this week in the Swiss resort of Crans-Montana, on their Plaine Morte Glacier.

The Nines features some of the world's top athletes taking part on specially built jumps designed to produce spectacular moves full of gravity-defying tricks.
Most of the action takes place behind closed doors until Saturday 09 April, when it opens for public viewing via the Plaine Morte cable car.
There's a competition on throughout the day, with the finals taking place at 2pm. DJ's Simon Yul and Emil Lange will provide the tunes with food and drink available.
Team GB will be represented at 'The Nines' will include 17 year old Kirsty Muir, following her great success at Beijing 2022, as well as the exciting snowboarder Mia Brookes, still only 15 years old.
Local legend Pat Burgener will carry the
Crans-Montana
flag, while the remainder of the field is littered with world class athletes.