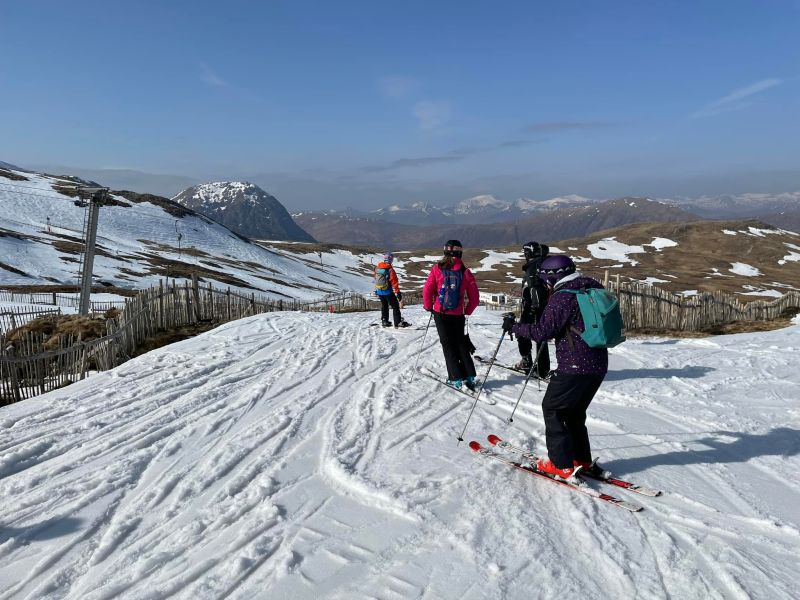 The hot March weather that ended winter and started spring has had an impact on snow cover at the five Scottish ski centres.
The 21-22 season had only really got started a month ago after dry and warm weather from mid-December to mid-February prevented a snow base from building, however by early March most of the centres were able to open most of their runs.
However the Highlands saw some of the warmest temperatures in the UK when the current warm spell began a week ago and
Glenshee
announced it was closing for the season at the end of the weekend.
The other eastern ski centre,
The Lecht
, has also closed although not yet said that's it for the season – currently there's a sign of an end to the warm weather from Monday and the possibility of fresh snowfall later this week.
Cairngorm has decided to shutdown midweek with the aim of having some snow left for skiing this weekend, it has also warned it has no beginner terrain open at present and that skiers face a walk back to the base.
Things are better in the west though, where there has been more snowfall and snow depths are better. Nevis range above Fort William is still open with nearly half of its runs open and
Glencoe
, which has had the best season of the five, is fully open still and has a big ski and snowboarding festival, The Mighty Coe, running this weekend.