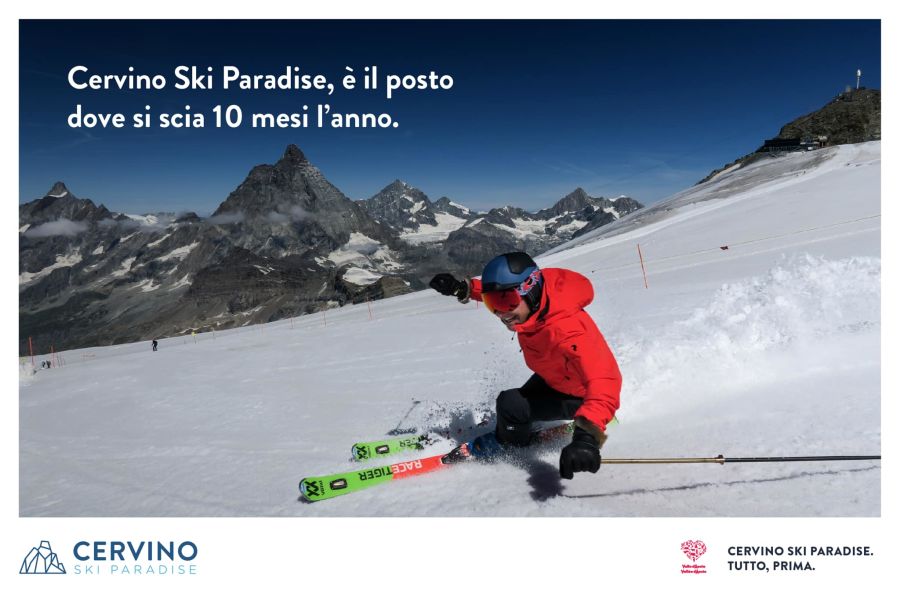 Cervinia says it will open for summer skiing for the weekend of June 25-26 and then daily from the following weekend for just over two months from July 2 to September 4 this year.
Also open from early Autumn through to May, it claims to be open around 10 months of the year, placing it in the world top 20 for length of season. Cervinia offers summer access to the year-round ski slopes of the Matterhorn Glacier Paradise above
Zermatt
.
"There are 25km of slopes, which make it the largest and highest summer skiable domain in Europe (up to 3883m on the Klein Matterhorn)," a statement from the resort says, adding, "The glacier (on Swiss territory) can be reached from Cervinia in just over 30 minutes using the ski lifts and slopes. Cervinia and Plateau Rosà have become the training ground for the World Cup national and international teams. The slopes are ideal for racing champions (with runs reserved to them), but there are also runs suitable for more scenic skiing."
Italian summer ski areas opened during lower infection rates in the pandemic in summer 2020 and 2021 even though Italian resorts had been forced to close in spring 2020 due to the first lockdown and in winter 2020-21. Along with Cervinia there is also summer skiing at Passo Stelvio and on the
Presena
Glacier in Trentino.
Most other Italian summer ski areas from the 1990s and early 'noughties' no longer open in summer due to climate change.
Val Senales
, which was one of them, now usually opens for an 8 month ski season in early September.
Les 2 Alpes in France also claims to have the largest glacier ski area for summer skiing.