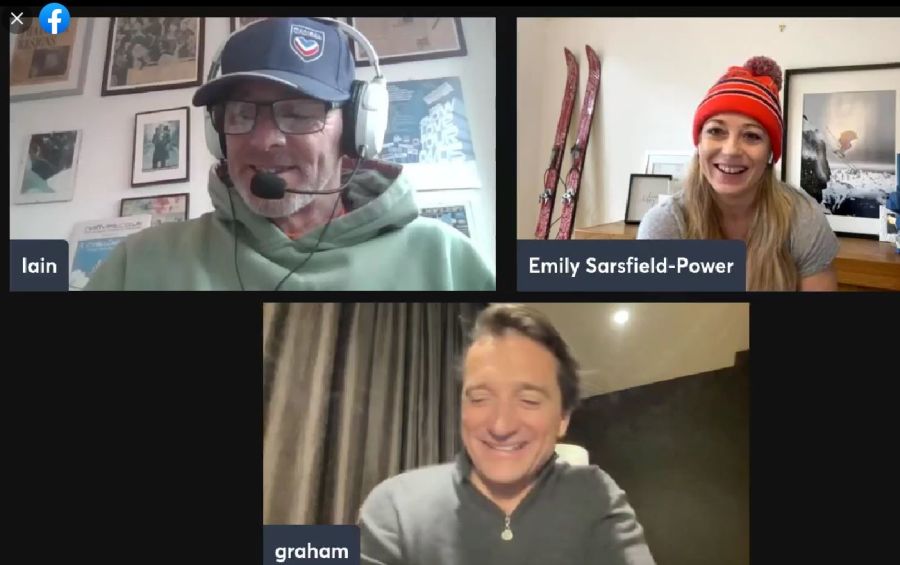 There was disappointment yesterday when British rider Charlotte Bankes was eliminated at the quarter-final stage in the women's snowboard cross at Beijing 2022.
The reigning world champion had been hotly tipped for a medal and was favourite for the gold, but finished in third place in her heat.
However, the course was criticised by BBC Ski Sunday presenter Graham Bell:
"The course is too easy. The previous Olympic skier and snowboard cross courses have been properly intimidating."

"After the first few wu-tangs, it's just a ski test and that's why the fields are so packed. No one can get away because it's not tough enough."
The five-time Olympian was speaking on a
special Beijing 2022 episode of The Ski Podcast
and put the blame on the nature of the low-lying locations that the ski events are being held:
"They've got no vertical. They are on a slope that would be a blue run for a recreational skier. It's like the skier cross courses that are set up in resort for the kids to go down."
Bell was joined on the podcast by Olympian Emily Sarsfield, who competed in the Skier Cross at PyeongChang 2018. Sarsfield noted that Bankes would be "absolutely gutted", but also suggested the courses were easier than in previous Games:
"They have made the courses safer because they're worried about the number of injuries. Most of the course is very similar to Montafon where it's 'turn into roller into turn and you can't get going."
You can listen to the full episode at
www.theskipodcast.com
or wherever you download your podcasts: