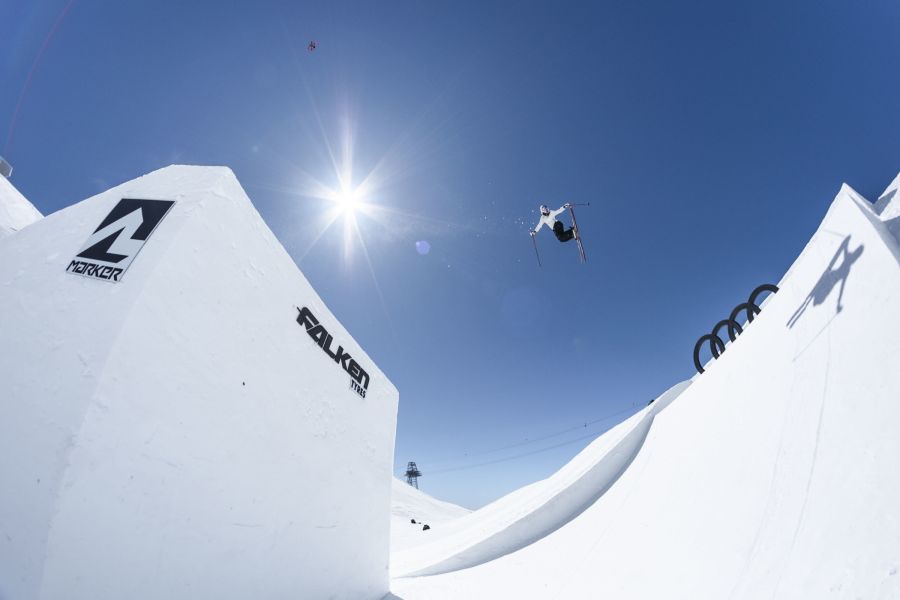 The freestyle event 'The Nines' returns to Crans Montana in Switzerland later this season.
From 04-09 April 2022, the historic 30th edition of 'The Nines' will be 'pushing the boundaries of what's possible in freestyle sports and design'.
Crans Montana's Alaïa Chalet and Alaïa Bay – which includes a wave pool, skateparks and snowparks will host the massive Nines features.
A custom list of top international skiers and snowboarders will show off their skills over six days in the unique non-competitive format.
Olympic Medallists attending
Among the names in freeskiing and snowboarding who have already confirmed they will be attending are the new Olympic snowboard slopestyle champion Zoi Sadowski-Synnott (NZ), as well as Marcus Kleveland (Norway), Anna Gasser (Austria), Taylor Brooke Lundquist (USA) and Beijing 2022 silver medalist in Ski Big Air, Tess Ledeux (France).
'The Nines' Public Day: Saturday 9th April
On 09 April, everyone is welcome to the
Crans-Montana
's Plaine Morte glacier to see the action for themselves.