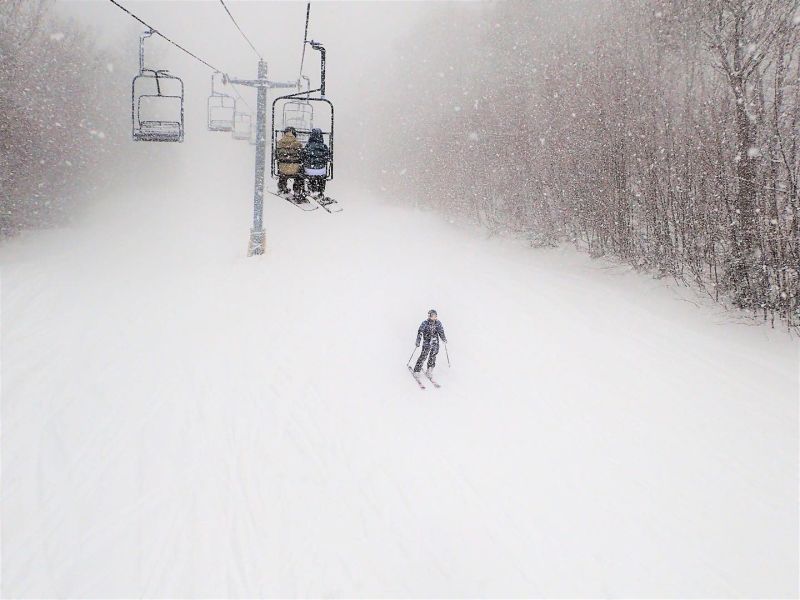 Ski areas on the East Coast of North America are enjoying their best conditions of the season so far after heavy snowfall hit the region this week.
"We got 20 inches (50cm) of snow in the last week and 14 inches (35cm) of that dropped in the last 24 hours! The snowmaking team is making their way to Skyeship base, stay tuned for stage 1 opening day later this week," a statement from the region's largest ski area, Killington in Vermont, announced late Tuesday.
In the wider region the snowstorms impacted the Midwest and southeast US leaving thousands without power and leading to a reported 1,700 flights being cancelled.
Smuggler's Notch in Vermont (pictured) reports 14 inches (35cm) in the past 48 hours.
The Eastern US and Eastern Canada (along with much of the rest of the continent) had unseasonably warm and sometimes wet weather at the start of the season last fall, making opening weeks problematic for snow cover with little natural snowfall and warm temperatures, limiting snowmaking. Things have been improving since Christmas with very cold temperatures, but not much snowfall, so this big dump is being widely welcomed.
There's more snow forecast for the next few days although not so heavy.