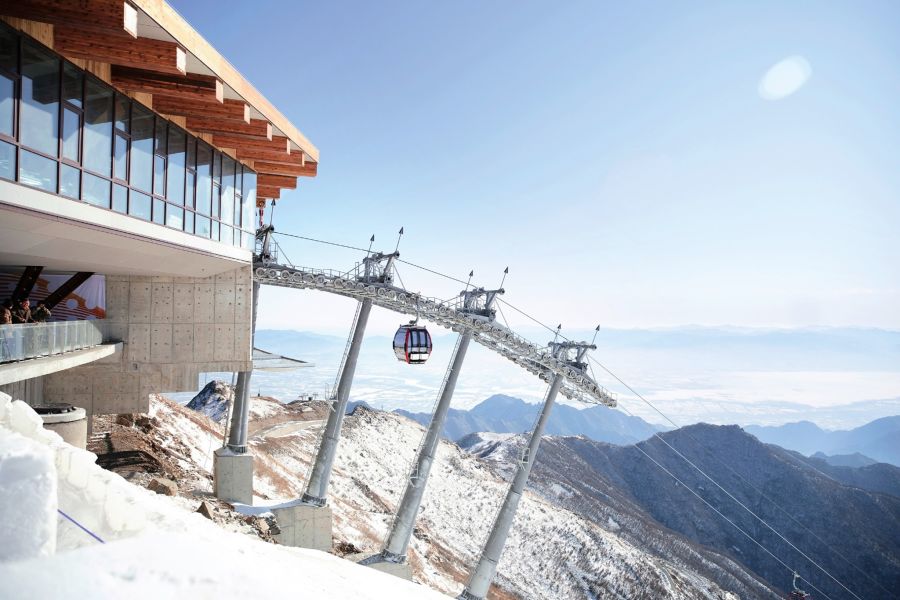 China is to close the ski areas set to host Olympic competition next February from January 4th.
Normally ski areas staging Olympic events stay open to tourism up to and during Olympic competitions.
However reports from China say the centres concerned will remain closed to the public through to the end of March, effectively the rest of the season, in order to cover the Paralympics from 4th to 13th March too.
Most of the ski races will take place at ski areas in Chongli, part of Zhangjiakou, about 200km (125 miles) north of capital Beijing and now linked to the capital by a high-speed rail connection making the journey in less than an hour.
The area has also become the boom zone of Chinese rapid ski resort development of recent years.
Visitors to the area will now need to show proof of a negative coronavirus test dated within the previous 48 hours.
Due to the pandemic race courses at the 2022 Games will see international competition for the very first time at the Olympics and Paralympics themselves. Planned test events over the past two seasons had to be cancelled because of coronavirus travel restrictions.
The Yanqing National Alpine Ski Centre which will host the blue ribband downhill ski races and some other Alpine competitions is brand new and was completed in late 2019 just as the virus began to emerge in China. It has been hardly used as a result but will be turned in to a ski resort open to the public after the Games.