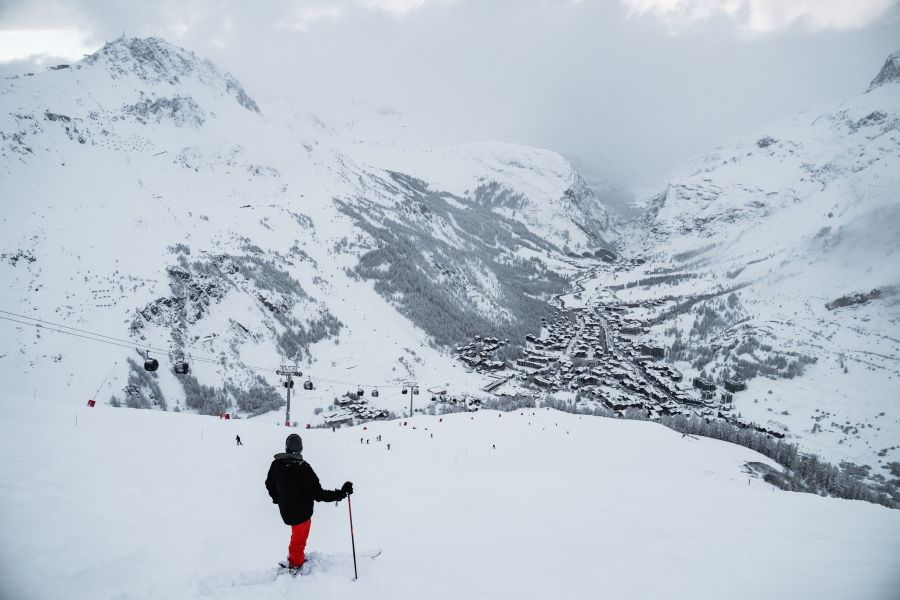 The pharmacy at Val d'Isère in France is offering British families with 12-15 year old children the chance to obtain a document which will allow them to use ski lifts and other service in France, as well as across the EU, without needing to take repeated COVID tests.
Currently British families heading to ski this winter face a problem as most countries require children over age 12 to have been double vaccinated to qualify for their COVID passports, but until recently the UK has so far only offered single jabs to teens.
That policy has now changed but it can be hard for teens to get their second jab quickly or proof they've had it, leading to a petition to the UK Parliament that the vaccine passport be available to younger teens who need it for travel.
To qualify for the
Val d'Isère
pharmacy's offer, children must have had their single vaccine dose in the UK, actually had COVID in the previous six months, and go with their families to Val d'Isere to pick up the physical document, having submitted their evidence and a €36 fee by email at least 72-hours in advance.
Although things are constantly changing, of the major ski nations it is believed only Switzerland has announced it will treat British teenagers with a single jab as fully vaccinated.
In most cases this means that whilst younger British teens can accompany their families on ski holidays, they face a regime of frequent, sometimes daily COVID testing to be allowed on the slopes and into shops and restaurants.
The online service from the Val d'Isère Pharmacy, is available to 12-15 year old British teens who had had their single shot of vaccine and who have recovered from a coronavirus infection in the previous 12 months and have evidence of that.
The Pharmacy then provides a physical document for collection on arrival in Val d'Isère which should then be valid across the EU.
To apply families should email scans of proof of child's ID (eg passport) and proof of the single vaccination mentioning vaccine type, lot number, place of vaccination and thirdly a copy of the positive covid test. This should be sent to
dvs@pharmasolaise.com
Payment is due upon collection of the document in resort.
Under 12s are normally exempt and over 15s can now get two jabs and the UK NHS app is accepted.