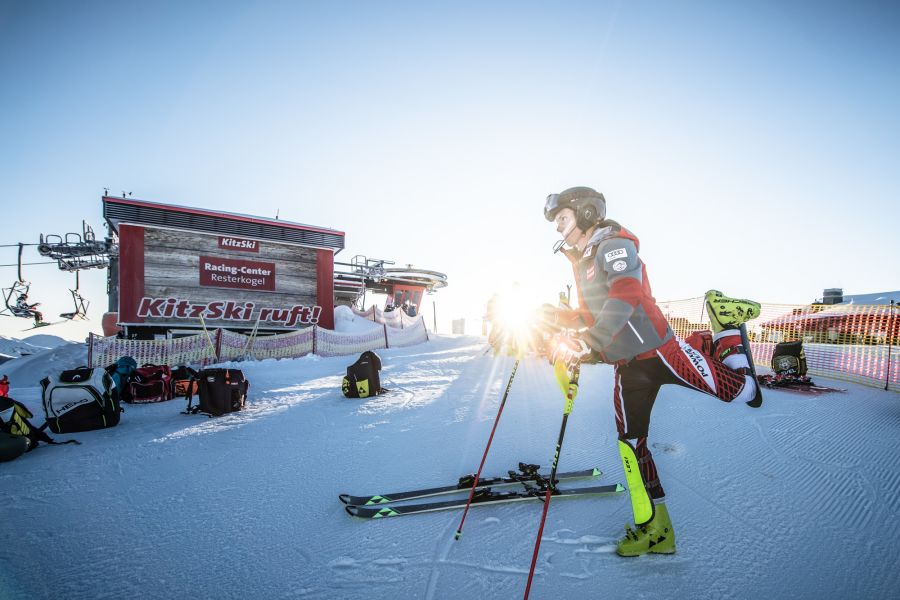 Kitzbuhel has opened for its 21-22 season, using snow farming (saving snow from last winter then spreading it back out on the slopes) to create a slope of just under a kilometre long in its Resterkogel sector.
Despite having one of the lowest altitude ski areas of the major resorts in the Alps, prior to the pandemic, Kitzbuhel endeavoured to open for at least 200 days each season from October to May. It's unclear if that's the aim this winter, previously it opened earlier in October in order to achieve it.
On Saturday October 30th the Resterkogel slope number 71 is available only to coaches and athletes who have registered as groups and have already booked their "Lines" for training purposes but on Sunday 31st and November 1st its open to the public, returning to race training from Tuesday.
Although snow farming is increasingly widely used in the Alps and Scandinavia now, Kitzbuhel is usually the only area in the alps that uses it to open in October without having a glacier. It joins about 20 glacier ski areas that are now open in the region.
It has been warm and sunny in the Alps in recent weeks but it is due to turn more wintery from the start of November with snowfall expected in the area from Tuesday.