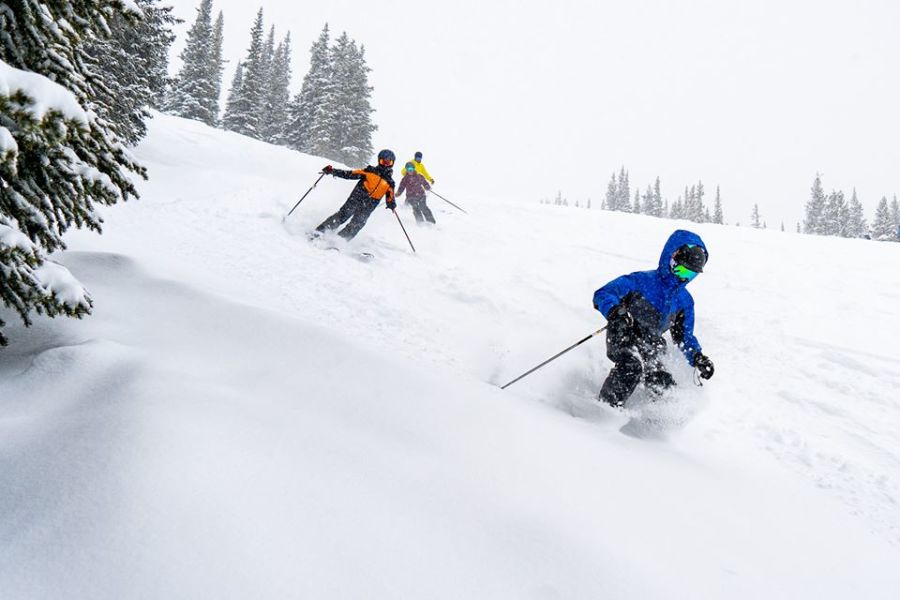 After Canada relaxed its border controls earlier this month to allow international leisure travellers to return after 18 months of being locked out, the US has announced it to will be re-opening its borders in November, just as the 21-22 season is getting underway.
Restrictions on travel will remain with a requirement that arrivals are double vaccinated among other requirements and Canadian and US ski resorts are announcing are announcing their varying plans for the coming winter too.
Several, including Jackson Hole, say they'll operate at capacity again but
Vail
resorts, the world's biggest ski area operator, say guests and staff will need to keep wearing masks indoors and Colorado's
Arapahoe Basin
has said they won't employ anyone who isn't fully vaccinated.
The American Society of Travel Advisors (ASTA) issued the following statement in response to the news that Biden administration will lift travel restrictions starting in November on inbound travellers who are fully vaccinated against the coronavirus:
"We welcome the Biden Administration's announcement of long overdue changes to the myriad inbound travel restrictions that have been in place since early 2020. We view this as a key milestone toward restarting the international travel system on which so many of our members depend. Based on news reports, the plan incorporates several of the common-sense measures we called for along with our travel industry colleagues recently, including expeditiously developing clear vaccination and testing standards, loosening entry restrictions for fully-vaccinated travellers, and aligning standards with the governments of our main outbound markets, including Canada, the EU, and the U.K."
In the UK, ABTA issued this statement,
"The news that double vaccinated travellers will be allowed to travel to the US from the UK from November is great news for holidaymakers, business travellers and those who have been separated from friends and family for so long. The USA is by far our most popular long haul destination and in a normal year attracts almost five million visitors from the UK. The announcement is a very welcome boost for the winter sports market whose customers love the country's high quality ski resorts."