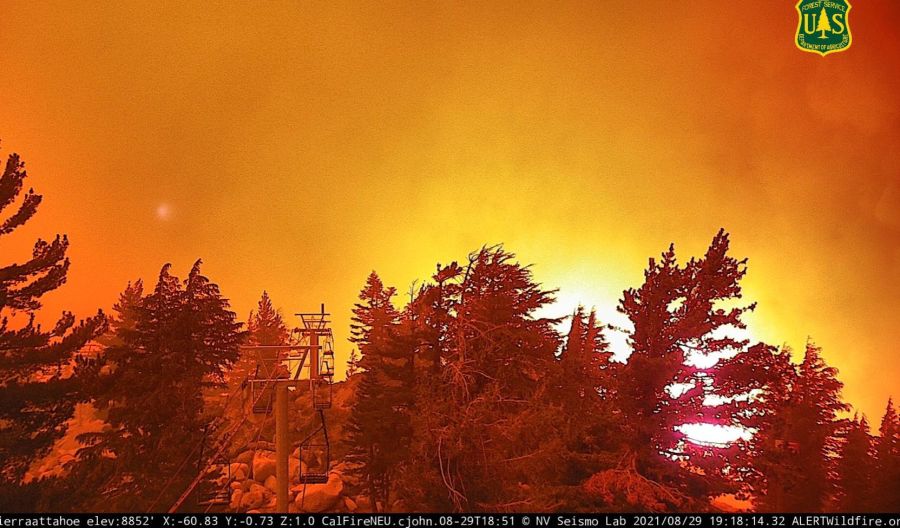 A wildfire that has been burning and growing for several weeks in California has reached Sierra-at-Tahoe ski resort.

The Caldor fire began on August 14th, has now destroyed 170,000 acres and
Sierra-at-Tahoe
has been known to be in its likely path for some time.
Late last week the resort community was told to be prepared to evacuate and on Sunday a mandatory evacuation was ordered.
"We are prepared to fight the good fight with fire crews + apparatus on-site," the ski area posted on social media on Sunday morning, along with images of teams preparing to protect the site as best they could.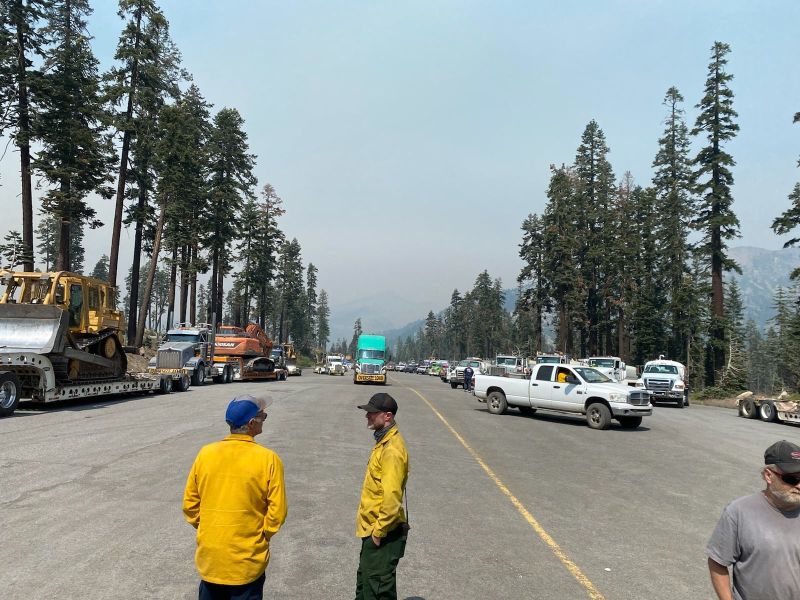 "No fire as of this morning, but as the #caldorfire creeps closer to Sierra, please send your prayers for protection for all fire personnel as they continue the battle to protect your playground."
Since the post however, local media has reported the fire reaching large parts of the ski area overnight. Sierra-at-Tahoe covers 2,000 acres and operates nine chairlifts.
There are now concerns for other properties in the area with strong winds forecast over the next few days in the direction of South
Lake Tahoe
.
Early last year
Selwyn
Snowfields in
Victoria
, Australia, was destroyed by bush fires. It is currently being re-built.