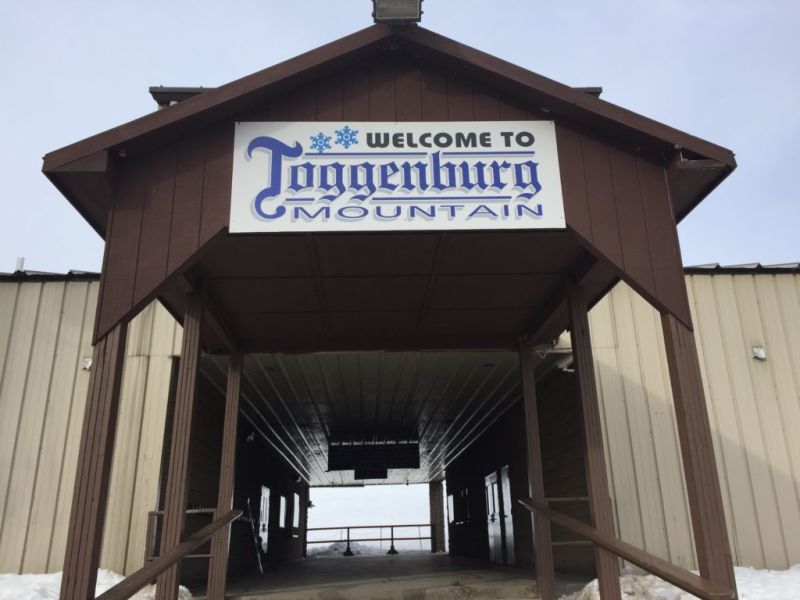 A small US ski resort which opened in the early 1950s is to close permanently.
Toggenburg Mountain ski resort opened near the town of Fabius, south of the city of
Syracuse
and about 50 miles from Lake
Ontario
and the Canadian border back in 1953.
The ski area had more than a dozen runs, half of them graded black diamond, around 160 metres of vertical and five lifts, three of them chairs.
Toggenburg Mountain was developed by one family for many years but in 2015 was sold and has since been sold again.
The centre's latest owner, Peter Harris, who also owns
Song Mountain
and
Labrador Mountain
ski areas, both located within a 12 mile radius of Toggenburg told local media that the closure decision was a hard one to make, but that he felt it was actually good news for the region's skiers and snowboarders, who would be "welcome to try out Song and Labrador Mountains."
A press statement from Mr Harris's SkiCNY company explained,
"The decision to close Toggenburg isn't one we took lightly or made easily, but when you take a hard look at the numbers, three ski resorts drawing from the same pool of skiers and snowboarders every year is a challenge. Central New York's population decline since 1980 resulted in excess ski capacity with these three resorts located within just a 12-mile radius of one another."

"As new strains of COVID emerge, there is still great uncertainty about future capacity restrictions and concerns about finding and keeping seasonal staff as many local companies continue to struggle to hire workers. This purchase follows a decades long trend of ski resort consolidation. Since the early 2000's, ski resorts have followed the retail model of consolidation thereby utilizing combined assets to upgrade and make improvements,"

"In the midst of COVID-19, ski areas struggled through an uncertain and challenging 18 months. While adhering to State and Federal mandates regarding masks, social distancing, and capacity limitations, attendance reductions started in March 2020 as the pandemic began and continued into the 2020-21 ski season. Area operators scrambled to adapt how they did business and to find sufficient labour to keep lifts open, the slopes snow covered and groomed, and to fully staff all the various departments of a typical ski centre."
By closing Toggenburg, Mr Harris said he plans to make investments in infrastructure and equipment at Song and Labrador that will improve the overall experience for skiers and snowboarders. Both Song and Labrador have excess capacity, so an anticipated increase in traffic should have little or no impact on their operations.
It is unclear if there are any plans for an alternative use of Toggenburg Mountain at present.