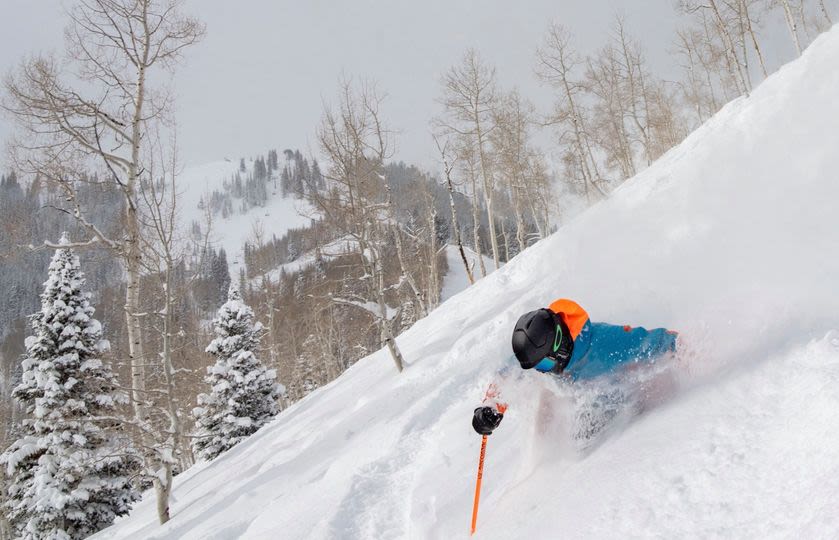 The boss of the world's largest ski areas operating company, Colorado-headquartered Vail Resorts, says the company has multiple possibilities for expansion coming out of the pandemic.
The company has cut costs, borrowed money and didn't pay any share-holder dividends since the pandemic broke, but is reported to now be sitting on $1.3 billion as a result.
The Daily News reports that
Vail
Resorts Vail Resorts Chief Financial Officer Michael Barkin told investors in an online meeting that the company was very pleased with their results for the quarter and for the full 2020-21 ski season," said, hinting, as he had previously, that Europe and Japan were possibly in the company's sights.
"I would say that our results to date really confirm that strategy that we've had, and our approach to (mergers and acquisitions) remains the same, which is – we absolutely are aggressively looking for opportunities in different markets that we think will have value, but we're going to remain disciplined and only do things that we think will really make a difference," company CEO Rob Katz said, adding,
"No doubt, doing something in Japan would have immediate benefit to our connection between Australia, Japan, Canada and the U.S. So that would be a stronger immediate boost. In Europe, I think less so because you don't see those same visitation patterns, but on the other hand, the market in Europe is much bigger so the longer-term opportunity in Europe I think is quite strong, but of course it will take more time to get going."
"With the current state of the balance sheet and the liquidity that we have, and the access to the capital markets, we certainly have stability to pursue those acquisitions," Mr Barkin contributed.
Vail Resorts currently own and/or operate 37 ski resorts, most in the USA including a swathe of the country's leading destination resorts, as well as four leading resorts in Australia and Canada. These include
Whistler Blackcomb
in Canada which has North America's largest ski area and
Perisher
,
Falls Creek
and
Hotham
in Australia.
Its Epic Pass season pass has transformed the way many skiers buy their ski passes and related services each winter, giving access to all Vail's resorts and partner resorts around the world all season long for a fixed upfront cost.
Other large North American groups have entered the European market before but with limited success. Intrawest, which owned Whistler Blackcomb and about a dozen other areas before its collapse (many of its resorts are now owned by Vail), built
Arc 1950
in
Les Arcs
and part of
Flaine
as well as running a snowdome in
Madrid
for a few years on the early 'noughties' before it contracted back to concentrate of the North American market.