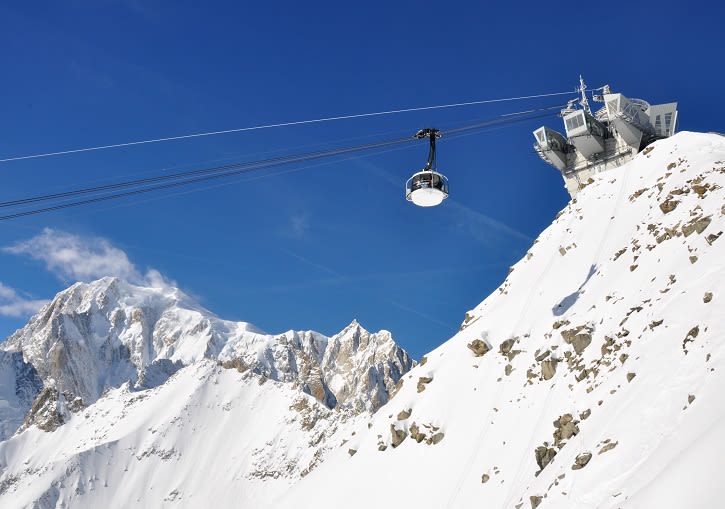 The Italian ski resort of Courmayeur has announced that the futuristic Skyway Monte Bianco cable car will open for summer 2021 from Monday May 24.
After a frustrating winter that saw all lifts in Italy closed for almost all of the winter, visitors will be able to enjoy this impressive lift again. It takes just 15 minutes to reach 3466m at Punta Helbronner.
During August, the lift will be open until sunset, to allow holidaymakers to experience the sight of
Mont Blanc
at dusk.
The resort has also confirm that it will soon be possible to take the "ultimo passo verso il cielo" (the final step towards the sky') – a new feature on the circular terrace of Punta Helbronner that will allow you to climb just a little higher than a meter, to feel even closer to the mountains.
Tickets
Tickets must be bought online in advance for specific departures and are fully refundable. Masks must be worn when in the cable car and social distancing respected.
Opening hours
Until 11 June, the first departure is at 08.30 and the last return from Punta Helbronner at 15.30. Departures are every 15 minutes and by reservation only.
Find out more at www.montebianco.com