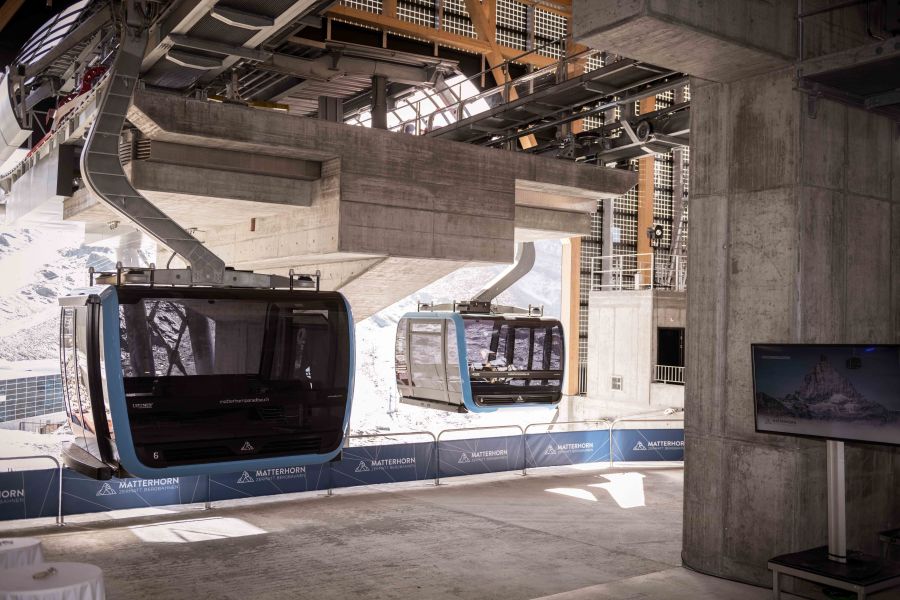 Plans to run a World Cup ski race starting from the highest ski-lift-accessed point in Europe, over one of the longest courses in the world, and crossing an international border are "gaining momentum" according to a report on SkiRacing.com
The concept, first unveiled some years ago, would see downhill ski racers start at Zermatt's highest lift-served point at 3,899m, usually open for summer skiing and descend 1,085 vertical metres over the border into Italy on to slopes in Cervinia's ski area. The course would also be one of the world's longest and, potentially, fastest.
The plan, reported to be supported by both the Swiss Ski Federation and the Italian Winter Sports Association, according to SkiRacing.com, would see "The Matterhorn World Cup" staged between mid-October and mid-November at the start of the season before the usual speed skiing season opening events at
Lake Louise
in Canada.
As with the current World Cup season opening GS races in Solden, men and women would race on separate weekends.
The project's backers, who say the race would improve the World Cup schedule by spreading races out more and potentially allow more time in North America, hope to stage a Europa Cup race to test the concept and the course in autumn next year and, potentially, a first World Cup race in Autumn 2023, SkiRacing.com's report notes.
https://skiracing.com/features/proposed-early-season-matterhorn-world-cup-speed-races-gain-momentum/