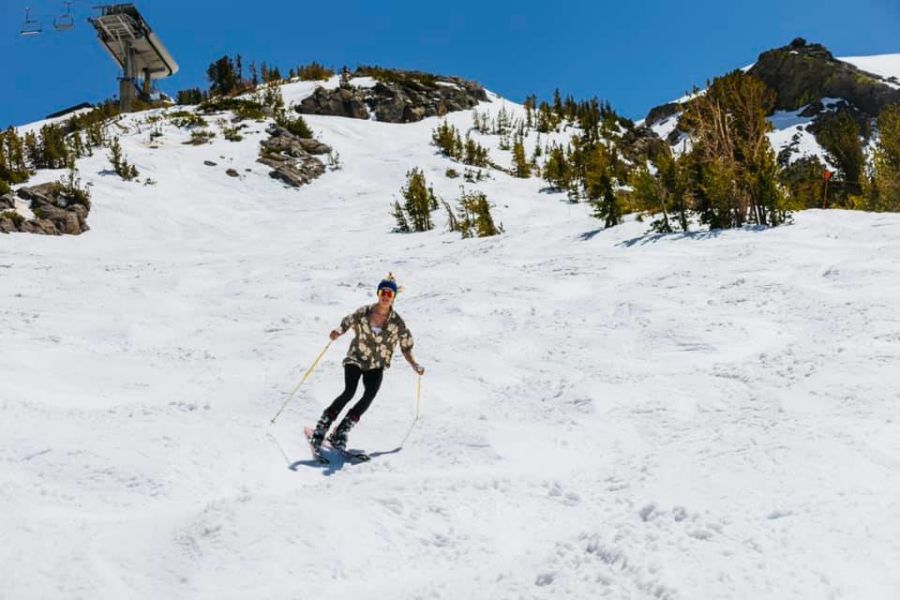 California's Mammoth Mountain is offering visitors the chance to ski, mountain bike and play a round of golf on a single day ticket over the final weekend of May.
The resort is famous for its long ski season, which has extended into May this year, but summer sports are also now getting underway there.
The one day ticket, priced at $139, allows access to ski slopes in the morning as well as the resort's mountain bike trails and a round of 9 holes at the Sierra Star Golf Course.
The ticket is being offered for purchase on any one of three days, from 29th to 31st May, a long-weekend in the USA with the Memorial Day holiday there on Monday 31st.
The pass actually offers skiing and mountain biking all day but the golf course is only open between 1pm and 4pm so ticket buyers will need to plan their day accordingly.