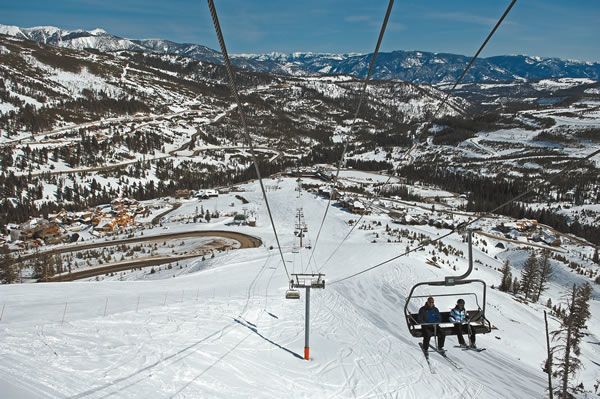 Around 90 former employees at the private Yellowstone Club ski resort in Montana have received payments which altogether amount to $1m dollars in an out of court settlement.
The payments relate to a legal case brought in 2019 by the workers at the ski resort, all of whom are believed to be of Jamaican nationality. The case alleges that whilst most Yellowstone Club employees had cash tips from the ultra-rich Club members and their guests passed on to them, the Jamaican employees did not get anything.
The workers took a group legal action against the Yellowstone Club and the staffing company which employed them, Hospitality Staffing Solutions, based in Georgia.
On a list of complaints, the Jamaicans alleged they were recruited to work at the club through what turned out to be, they believe, fraudulent claims that they would receive generous tips to top up salaries. They further alleged the salaries they were paid were 25-50% lower than other employees carrying out the same tasks. The workers claimed that, among other things, they were threatened with deportation if they complained.
Neither the Club nor the staffing agency accepted responsibility under the settlement but are reported to have paid the 90 or so claimants between US$1,000 and US$15,000 each.
The Yellowstone Club shares a ski area with
Big Sky
in Montana, creating one of the three largest ski areas in North America – by some measure in fact the biggest.
However whilst Yellowstone Club members can ski on Big Sky's slopes, those of the Yellowstone Club itself are only accessible to residents of the Club and their guests.
Becoming a member requires you to be at least a multi-millionaire to meet the property purchase requirements and in fact the unofficial member list is believed to include a number of the world's richest men, including billionaires Bill Gates, Warren Buffett and Mark Zuckerberg.
The Yellowstone Club itself has consistently denied direct involvement in the alleged practices, which are based on the 17-18 ski season. However the staffing agency said decisions were made by the Club. The Club's General Manager told media they now employ Jamaicans directly rather than using a third party, saying they were proud of the current ongoing relationships and that the majority of Jamaicans employed there return to work at the Club each year.