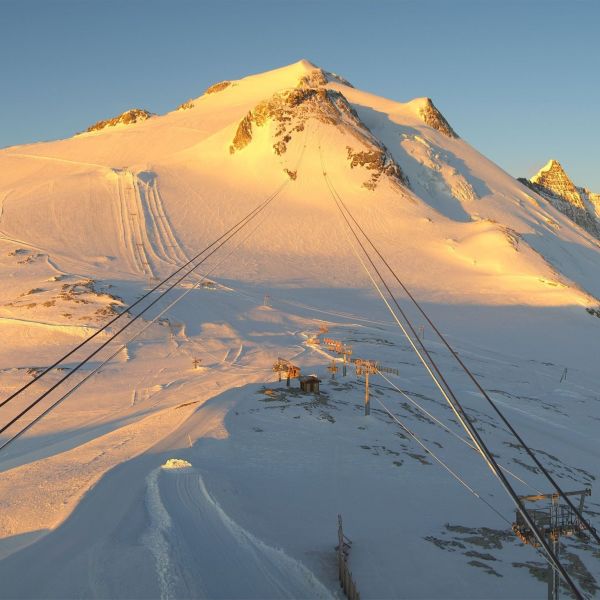 French ski resorts were not permitted to run their ski lifts all winter, but they are hoping that they will be able to offer summer skiing.
Although closed from early March at the end of winter 19-20 by the first lockdown, and then throughout the past ski season, France's ski resorts were open last summer and in some cases reported record business.
It is not yet known if they will be able to open the ski lifts this summer, but they are planning for it.
"For several weeks now, the slopes service has been preparing the opening for summer skiing. See you on June 19th," an online statement from the resort of
Tignes
says. Summer skiing and boarding here takes place on the Grande-Motte glacier.
The country's other major summer ski area, Les 2 Alpes, which claims the largest summer glacier ski area in the Alps, also published its aim of opening the first two weekends in June then daily, also from June 19th.
The French summerski season usually lasts between 5 and 10 weeks through July into August, sometimes ending early if the snow cover melts away.
Val d'Isere also normally opens a small summer ski area through June in early July.
As well as it currently being unknown whether French glaciers will be able to open in June as the resorts hope, it's also currently unknown whether travel to France from the UK will be possible this summer nor what, if any, restrictions will be in place if it is.
Picture above is of the Grande-Motte taken April 8, 2021 at 7:03 am