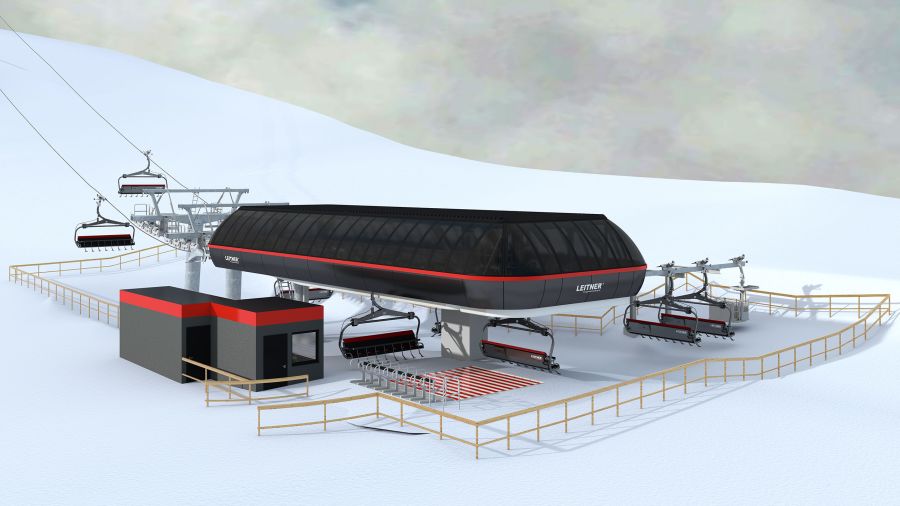 Work is reported to be progressing well on the first eight-seater chairlift to be set up in New Zealand.
The new Nor'west Express which the resort hopes will be ready for the start of the season at the beginning of June is set to transform access to the mountain.
As well as doubling capacity from 1,500 to 3,000 people per hour, compared to the old quad, the journey time will be cut from over seven minutes to just two minutes.
The lift tower foundations have been going in over the past month and the resort recently announced the last of 88 concrete trucks delivered their final load of concrete recently, taking the project to a total of 1000 tonnes of concrete poured since the start of the New Year. All the towers are now in place.
"The new lift will follow the same path up the mountain as the Quad currently does so will provide the best access to our terrain parks. This means we expect to see less demand for our Summit Six chairlift and some of our upper mountain trails at peak times," a resort spokeperson said, adding, "The ride will be far more comfortable with padded seats and foot-rest bars. It will also be a lot more robust in variable weather allowing us to get up and running faster in the morning after snowfall and to operate in higher winds."
Mt Hutt's targeted opening date is Friday 11th June 2021. Last season New Zealand's ski areas were able to operate without many pandemic restrictions for much of the winter and they're hoping for the same again in 2021.