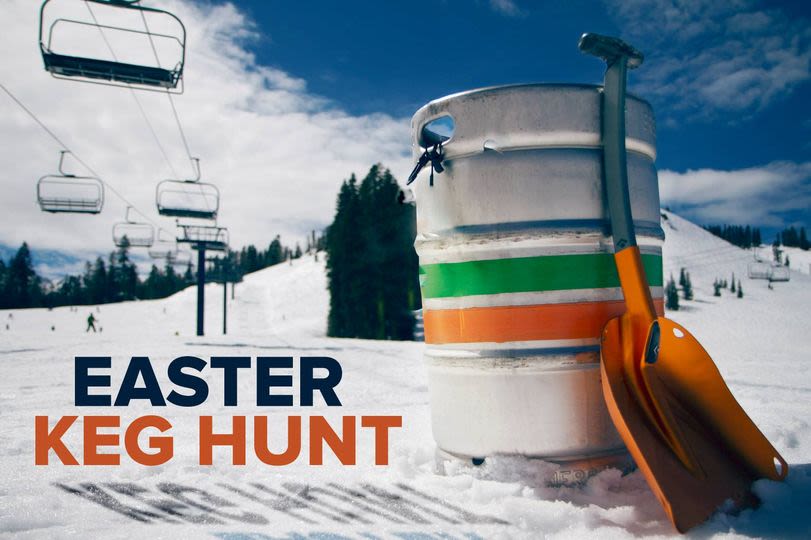 Sugar Bowl ski area in California have announced they will be staging an Easter Keg Hunt on Sunday.
It's unclear if the announcement is an April Fool or not – it was published on social media early on April 2nd, giving the impression it is not.
"While we still can't organize an event that results in gathering – such as an Easter egg hunt – we can still have some adult fun on Easter Sunday with our annual Easter Keg Hunt. Win a gift card for a real keg if you find the hidden (empty) keg somewhere on Sugar Bowl's uncrowded Easter Sunday slopes!" a resort statement reads.
Sugar Bowl says those who sign up to take part in the Easter Keg Hunt will receive clues to the keg's location via text message throughout Easter morning.
Anyone planning to ski there on Sunday can sign up by texting KEG to 55155. Standard text messaging rates apply.