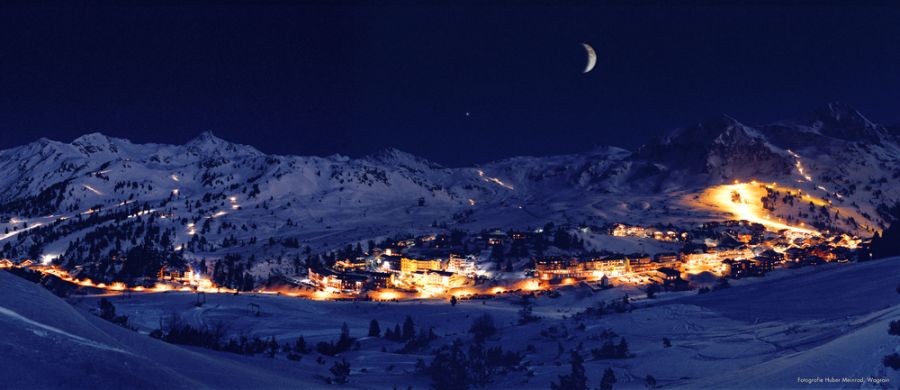 Small, family-run hotels may re-open in April at Austrian ski areas if the country's government allows them to do so after Easter, according to Obertauern ski area in Salzburgerland.
The ski area, one of the country's most snowsure and traditionally having one of the longest ski-seasons in the Alps, from November to early-May, says even if the Austrian government do allow hotels to re-open in Austria, it will be too late for this season for most ski areas in the country, which naturally close by then anyway.
In an online statement the resort also points out that larger hotels are not expected to open even at glacier ski resorts and those with long ski seasons, because it won't be viable for them to start up for such a short period in what is traditionally very low season.
But it does say small, family-run hotels and pensions will open if they can, and points out the current Austrian government plan, if the stats are good with the pandemic by the end of this month, is for outdoor restaurant dining to be allowed to reopen from the end of March. The government has said some testing of diners will be required but has not yet specified how that will work.
Obertauern
, which would normally stay open to around the first weekend of May, has said it plans to stay open until at least Sunday, April 11, 2021, a week after Easter.
"After that, limited skiing is possible. Whether this will take place or whether several cable cars will be in operation for longer depends on the government's opening steps for restaurants and hotels," the resort says.
Disclaimer: This news story is based on speculation by an Austrian ski resort as to one possible scenario post Easter. It is published for general interest and information. It should not be read as implying many people living outside Austria will be allowed to travel to Austria in April if the speculated events do come to pass.