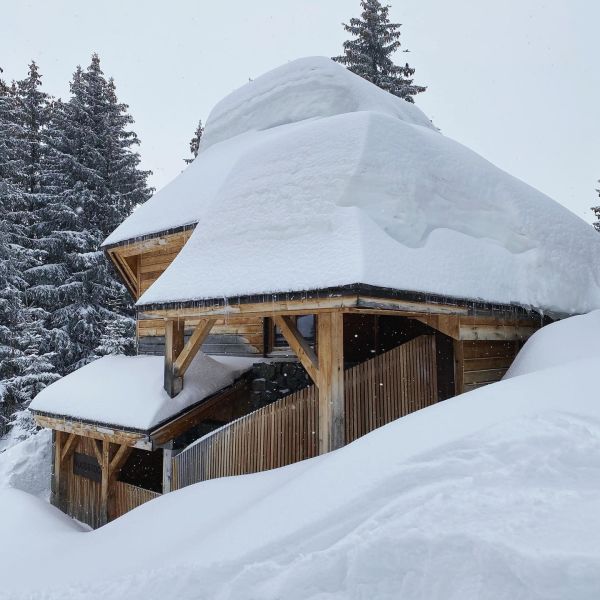 Some Swiss ski areas are already posting up to a metre of snowfall as a major snowstorm gets underway in the Alps.
Initially ski areas in France and Western Switzerland are posting the biggest accumulations in the first 24-48 hours, but the snow is expected to get heavier further east in to Austria over the next few days.
Salvan - Les Marécottes has posted 1032cm of fresh snowfall to date with resorts on the Swiss side of the
Portes du Soleil
region, which, unlike the French side, is open, have had 67cm (over two feet) of snow so far.
The storm looks set to be the largest since early January and is expected to continue through much of the week ahead.
Some ski areas in Austria and Switzerland have already announced they're shutting down until at least Thursday due predominantly to the gale force winds expected along with the heavy snowfall.
Ski lifts in France and Italy remain closed as part of their governments' response to the pandemic.
After a promising start of the season, in terms of snowfall, there has not be much fresh snowfall in the Alps for several months, although most ski areas, open and closed, report plenty of cover and generally good conditions.
Until this weekend no resort in the Alps had reached a 5 metre accumulated base – unusual as usually at least one has reached 6 metres (20 feet) by the start of spring. However
Engelberg
has just gone through the 5 metre mark and has an upper slope base of 505cm.
IMPORTANT NOTE: Disclaimer: This news story is intended for information purposes only. It does not imply it is possible/legal to get to these ski areas at present from wherever you are in the world. It is also not intended to cause distress.