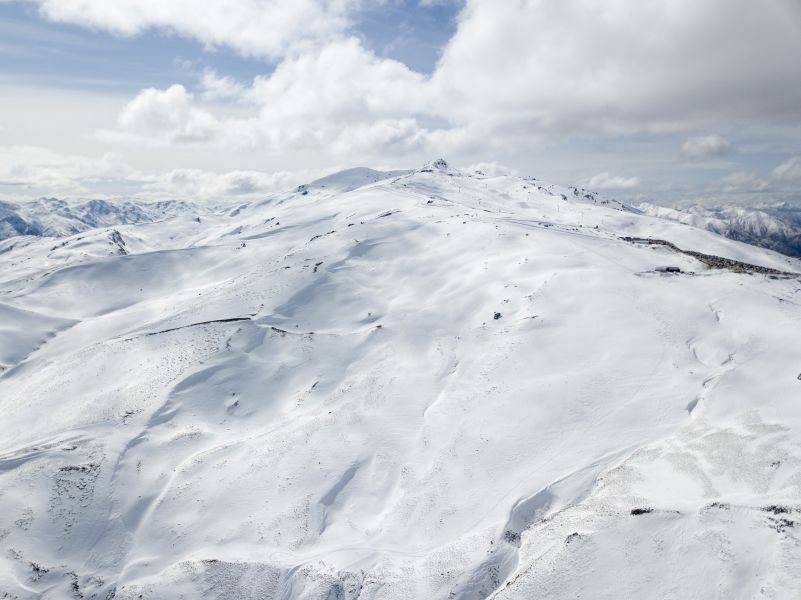 A New Zealand ski area that had planned to extend its terrain ion one direction, has changed its plans after rare lizards were discovered in the area.
Instead
Cardrona
ski area has upcycled/refurbished their former McDougall's Quad, originally proposed for the Pringles terrain expansion plan now abandoned due to the lizards, and expand in their recently acquired Soho ski area instead.
The chairlift has now been renamed the Willows Quad chairlift and will be completed in time for the start of the winter season later this year. The area has been named after a fantasy adventure film shot in the area more than three decades ago – not Lord of the Rings this time, but the 1988 movie, Willow.
Willows Basin will be the first new major lift-accessed terrain in New Zealand since the opening of the Valley View Quad at Cardrona in 2012. 65 hectares of primarily intermediate terrain will be accessed from the top of the McDougall's Chondola through to the bottom of the Willows Quad.
Cardrona/Treble Cone General Manager Bridget Legnavsky says it is an exciting moment for the resort.
"Our dream is to create a ski experience unlike anything else in New Zealand, where you go on an adventure through different valleys and basins while soaking in fantastic views – this move into Soho Ski Area is the first step in unlocking that vision," says Legnavsky, adding,
"From Willows Basin it feels like you can reach out and touch the Southern Alps – that's a special feeling."
New Zealand remains the only country where skiing and snowboarding has been able to continue fairly normally after their successful suppression of the virus. This will hopefully still be the case when the 2021 season begins in June.
In fact ski areas were so busy at times last winter they faced capacity challenges, highlighted during the busy July school holiday period in 2020. Cardrona's Valley View Quad will be back operational in 2021, and with the new Willows Quad also in action, the resort's uphill lift capacity will be 44% greater than it was in 2020.
"We're addressing some of our key challenges from Winter 2020 – we knew we had to make some significant changes for this winter, and Willows is going to be a great asset for Cardrona in 2021," says Legnavsky.