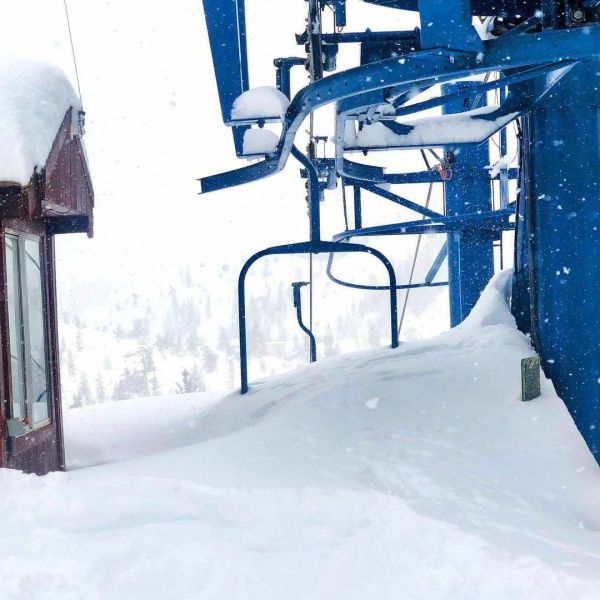 Few people can travel to ski at present of course, and police increasingly seem to be catching and fining people who try to take a ski trip against the current rules, but the snow keeps falling and the past four days have seen huge totals reported in the Alps and in the Western US.
California has topped the global snowfall table with several ski areas including Mammoth reporting up to 3 metres/10 feet of snowfall. China Peak reported the most with 3.2 metres (nearly 11 feet). Donner Ski is pictured top on Friday.
In the Alps ski areas in the Valais and Tirol regions have posted up to 2 metres (nearly 7 feet), although in Europe the snowfall has been accompanied by warm temperatures which brought rain as high as 2,000 metres altitude creating a highly unstable snowpack and very high avalanche danger.
Ski areas on both sides of the Atlantic that weren't closed anyway by the pandemic have been closed to dig out lifts and facilities and for avalanche danger mitigation work. Ski areas in the Western US have also warned against the danger of suffocation if caught in a tree well or similar situation.
California had just lifted pandemic restrictions slightly to allow hotels to re-open in resorts and ski areas reported their pandemic-limited capacity limits have been quickly reached this weekend.