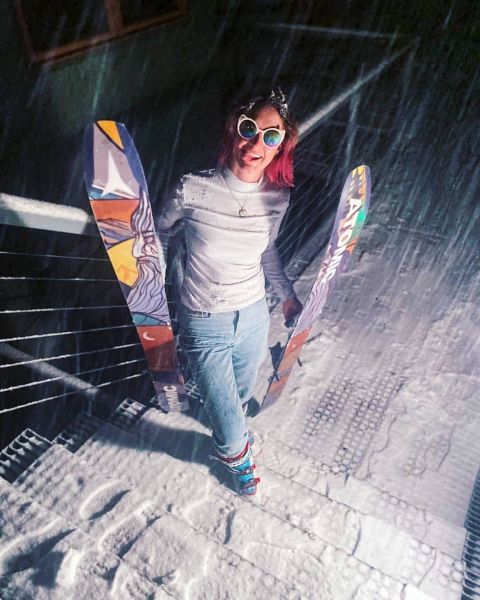 A skier has made what are believed to be the first turns of 2021 in Australia, and possible the southern hemisphere.
The skier is reported to have taken to the slopes in the small hours of the morning at Mt Buller ski area in Australia after an unseasonal snowfall deposited a few inches of snow there. It's not clear how much skiing was actually achieved.
It's currently midsummer in the southern hemisphere with the start of the 2021 season around six months ago but ski areas in the Andes, Australia and New Zealand have all reported unseasonal snowfall in the past few weeks. Mt Buller appears to have had the most in Australia - a few centimetres - over the past 48 hours.