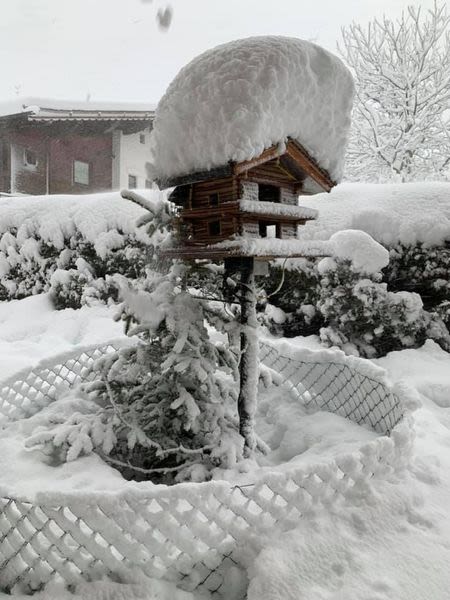 The first big snowstorm of the winter has deposited up to 1.2 metres (4 feet) of snow on ski slopes in the Alps, and it is still coming down.
Most people cannot travel to the open ski resorts in Austria and Switzerland but for those with an optimistic outlook, the snow could be seen as good news for base-building later in the season, when we just might be able to travel.
For most areas the snow started falling late on Tuesday and for many it hasn't stopped since.
Snowfall totals of at least 30cm (a foot) has been reported in all Alpine nations with the biggest accumulations so far of 90cm (three feet) or more largely reported in Austria – particularly in Vorarlberg, and Switzerland, particularly in Gtraubunden.
The biggest accumulation has been posted by the small ski area of St. Peter in Graubunden, Switzerland. Of the big destination resorts
Silvretta
in Austria's Vorarlberg region reports 90cm (three feet) so far and
Arosa
in Graubunden, Switzerland, just a few inches/5cm less with 85cm.
Laax
, also in Graubunden, reports 75cm (2.5 feet).
The snowstorm is expected to continue into tomorrow for many areas. The avalanche danger level has reached 4 on the scale to 5 in many areas.