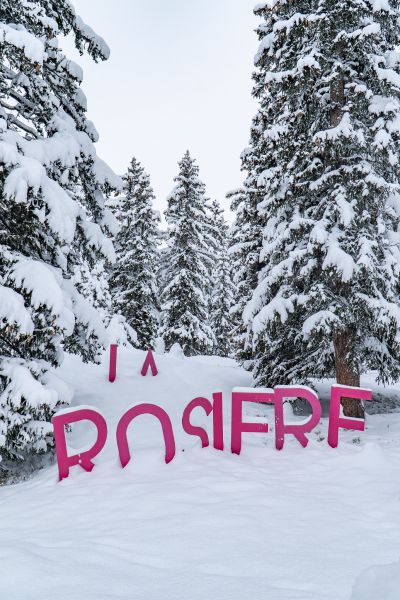 The date by which ski areas in countries where the government have kept ski lifts closed will open appears to be sliding back – although in several cases there is not yet confirmation of a delay or a new planned date if there is a delay. With the January 7th date most were working to before Christmas fast approaching, there seems now to be a movement towards January 18th as the revised target date.
In Austria ski areas opened to locals on 24th December and there had been a plan for 'tourism to resume' from January 7th but the country is now in a new lockdown and that date has been set back to January 18th. That date is also dependent on the virus numbers being below a certain level though.
In France ski resorts are open but the ski lifts are not able to open. Here too a date of January 7th had been given and has not yet been changed but the country's junior tourism minister has said that ski lifts will reopen on January 7 "only if health conditions allow."
In Italy, which recently passed the UK for having the most COVID 19 deaths in Europe, January 7th, the latest proposals from the regions where most of the ski areas are located to the national government is for January 18th to be re-opening day, the same as the tentative Austrian date, but there's no certainty that will be agreed here too.
Andorra had previously suggested the earliest likely re-opening – January 2nd, but recent reports from ski areas there suggest the season start on that date won't happen and that they await a new date from the country's government.
Germany, along with France and Italy, was one of the countries pressing for a pan-European Xmas/New year ski resort closure plan and had also set January 7th as re-opening day. However cases are now surging here too and the country is under a 'hard lockdown' until January 10th, making the 11th earliest date ski areas might open, although currently the pandemic situation appears to be deteriorating there.
Several countries allowed the ski season to begin in December but then closed their ski areas shortly before Christmas. They include Slovenia, which has fined ski areas that stayed open against the rules, and the Czech Republic, which seems to be allowing some lifts to run but not for skiers use, however they are expected to be allowed to use them for skiing again from January 10th.
More than 30 other ski nations in Europe, North America and Asia appear to have ski areas open (with the exception of
Ontario
in Canada) but most with strict operating restrictions in place. In Switzerland what can open in resort, canton-by-canton, is very limited but the only major resort there that had been partly closed by the authorities.
Andermatt
, has no re-opened and against the tide of ever greater restrictions the Graubunden region has now allowed mountain restaurants to serve diners on outdoor terraces.
Scotland has 'tier 4 restrictions' on its five commercial ski areas leading two to close and the other three to be open only to skiers and boarders living nearby.