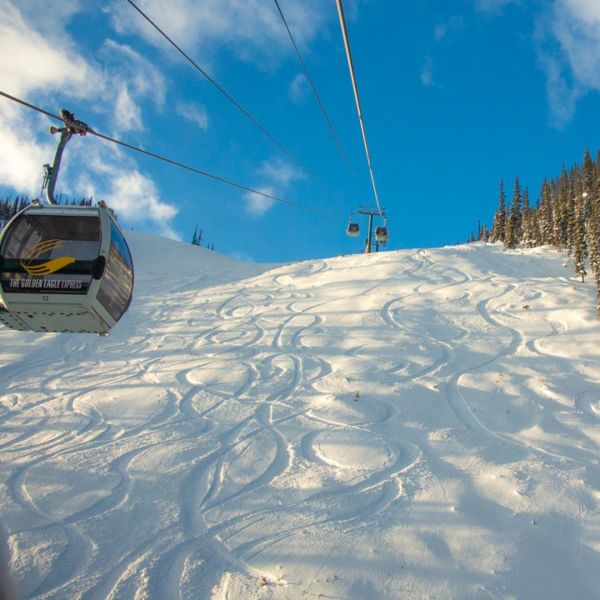 Although travel to most of the world's ski areas is at best difficult, if not impossible, for most skiers, including now even those living quite locally, some will still be interested in early-season snow conditions, perhaps in the hope that they might yet reach the resorts that look good now before the end of winter 20-21.
So the news that
Kicking Horse
in British Columbia has passed the 4 metre base depth mark, posting 418cm (an inch under 14 feet) of snow lying on its upper runs today after more than 60cm (two feet) more snowfall in the past 72 hours may interest some. There's 1.8 metres (six feet) at the base and its nearly 20 below freezing.
Alberta and BC have been posting some of the best snowfalls of the start of the season anywhere in the world so far.
Unfortunately the region has also seen some coronavirus spikes in staff accommodation at resorts. BC's big White has the worst with more than 70 cases identified.
Nakiska
in Alberta has a smaller cluster with 15 now self-isolating cases. Non-essential travel in the region is banned and skiers travelling to the slopes from cities have been fined and turned around by police.
Elsewhere in the skiing world glaciers in Austria are believed to have more than 3 metres of snow lying – they reopen on Thursday and the Gemsstock ski area by
Andermatt
also went through the 3m ((10 feet) depth mark but closed at the weekend due to a lockdown in its canton. Ski areas in Japan have also reported up to 3 metres (10 feet) of snowfall in the past week. However Kicking Horse is believed to be the first to pass the 4 metre based depth mark.