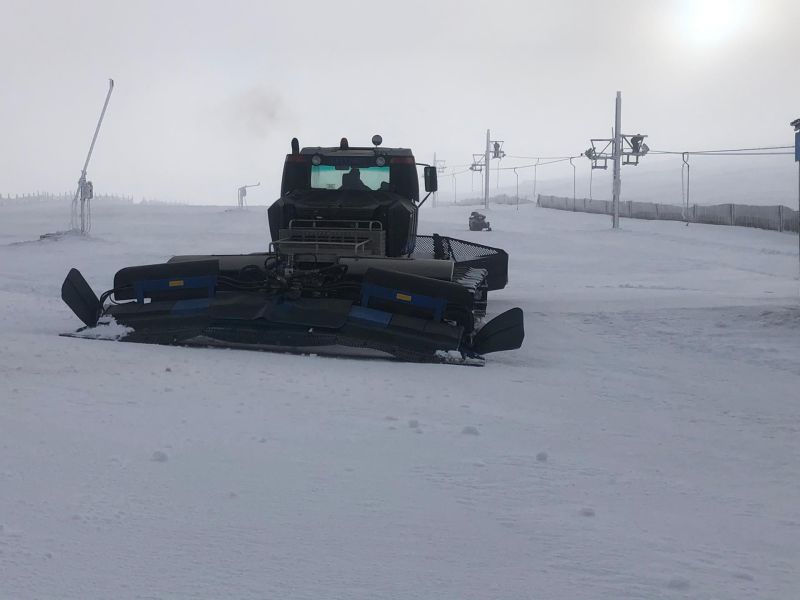 Two small ski areas have opened for the last few days in Spain and Portugal on the Iberian Peninsular.
Portugal's sole ski area,
Serra da Estrela
(pictured above this week), opened following a major snowstorm at the start of this week. It is also reported to have tripled its snowmaking capabilities.
In Spain the little ski area of
Leitariegos
in Northwestern Spain has opened but for local skiers only. It is unusual for the centre to open this early but like Serra da Estrela to the south, it has benefitted from a big early season snowstorm.
Spain, along with most other countries, appears to be resisting the call from France, Germany and Italy for ski areas to stay closed over Christmas and new year. So far only Andorra and Austria (opening to Austrian locals from Christmas Eve and tourists from January 7th) appear to have heeded the call. Ski areas have now opened in around a dozen other European ski nations.
Spanish ski areas in the Pyrenees say they still hope to open, and have had abundant snowfall over the past week to create great conditions, but they are currently waiting the go ahead from health authorities.
France says it will deploy border guards to stop French skiers trying to reach Spanish or Swiss ski slopes over Christmas and New Year.