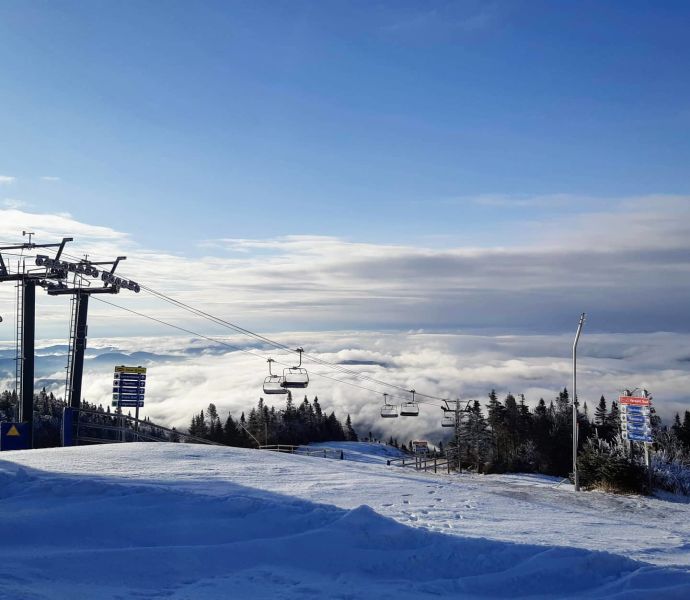 An estimated 100+ ski areas have now opened in North America as the 2020-21 ski season continues to gather pace in Canada and the USA.
Most of the continent's big name ski resorts from coast to coast are now open with
Whistler Blackcomb
among the latest to join them. Most of those that haven't yet opened plan to do so next weekend.
The ski areas are treading a fine path as the continent's pandemic cases rise and individual US states and Canadian provinces announce a variety of steps to try to suppress this. The USA has by far the world's highest infections and death numbers.
However, so far, most ski areas have been allowed to open. There appears to have been a much more coordinated approach between ski areas and health and local government bodies in North America than in the Alps with operating procedures worked on and agreed for many months in advance through the summer working with local authorities. A key difference between North America and much of Europe being a strict limit on numbers on the mountain, and on numbers using shared lifts to allow social distancing, as well as online ticket purchasing only and other measures to avoid any danger of crowds developing. Some European resorts are now moving towards that model in a bid to convince their governments they should be permitted to open.
With only a few dozen ski areas open in Switzerland and Scandinavia at present the number of areas open in North America dramatically outnumbers those in Europe as we enter December and the start of winter.
Not every North American ski area has been allowed to open however,
Taos
in New Mexico has had its season start delayed by state restrictions there. In British Columbia "all but essential travel" is banned so travelling to ski areas such as from Vancouver to Whistler is not permitted. Despite this many ski areas are selling out their limited number of available tickets daily in advance. All areas are emphasising the need for skiers to stick strictly to operating rules to "save the season."
Snow conditions are variable, although most areas have adequate cover. Resorts in the East had to delay opening due to it being too warm and precipitation falling as rain until a week or so back.
Base depths on the western side of the continent are now past the metre mark on upper slopes at many resorts however. In Alberta, where World cup races were due to have been staged at
Lake Louise
, but were moved to Europe to save racers having to travel back and forth across the Atlantic during the pandemic, but where, ironically now, races have had to be moved from Val d'Isere due to too little snow cover there.