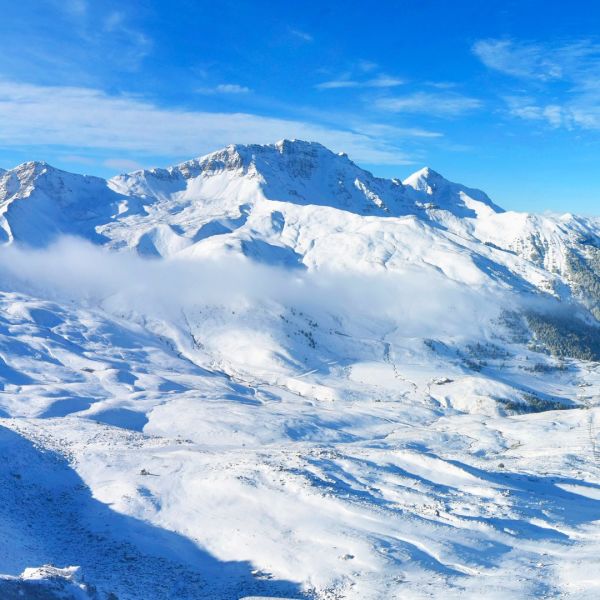 French ski areas have been announcing surprise and shock at President Macron's announcement that he thought it "impossible" ski resorts could open for Christmas, but that he would take up to 10 days to make a final decision, leaving resorts and holidaymakers in limbo.
"Yesterday at 8 p.m, we were like all the French in front of our television to watch the presidential address, filled with hope. At 8:05 p.m. we had no more nails to bite. At 8:10 p.m., a little sentence by President Macron made us shudder: "Impossible to open the ski resorts for the Christmas holidays"? The dreaded scenario was seriously beginning to emerge. Stupefaction," a spokesperson for
Tignes
said, adding, "To be honest, we considered for a few minutes to compensate our frustration by throwing ourselves on our children's Advent calendar. But we quickly came to our senses and switched from "Everybody hurts" mode to "The show must go on!" Chocolate won't be the solution this time."
Another resort said the day before Macron's announcement the ski resorts had had a virtual meeting with Prime Minister Castex who had told them at that point that a decision would be taken in 10 days, so they had thought discussions were ongoing.
The latest development include that France, Italy and Germany appear to be uniting around a plan to keep ski areas across the EU closed until January 10th. This is thought to be opposed by quite a few EU nations, including Austria, and Germany's Chancellor Merkel has said it would be "very difficult" to pass.
Separately the French prime minister appears to have confirmed that French resorts will be unable to run their ski lifts until January, but it's not yet completely clear if that is the final world, very soon in to the 10 day period president Macron announced late on Tuesday.
In the meantime non-EU Switzerland's ski areas are currently open and their health minister is reported to have said today that he hopes they'll stay open through the Christmas and New Year holidays – so long as pandemic spread prevention protocols are maintained.
French resorts have expressed frustration that they are unable to provide answers to the thousands of callers asking if they will be open or not. Several, including
Alpe d'Huez
,
Chamonix
,
La Clusaz
, Les 2 Alpes and
Morzine
have said they plan to open their resorts to Christmas and New Year holidaymakers as normal even if the ski lifts can't run,
"Chamonix will develop a programme of free activities for non -skiers (as we do anyway when snow cover is limited over Xmas/new year). Over this festive period, we do have a lot of visitors who come for the mountain air and who do not in fact ski, so we will remain positive and adapt to the new constraints, come what may!" said a Chamonix spokesperson.