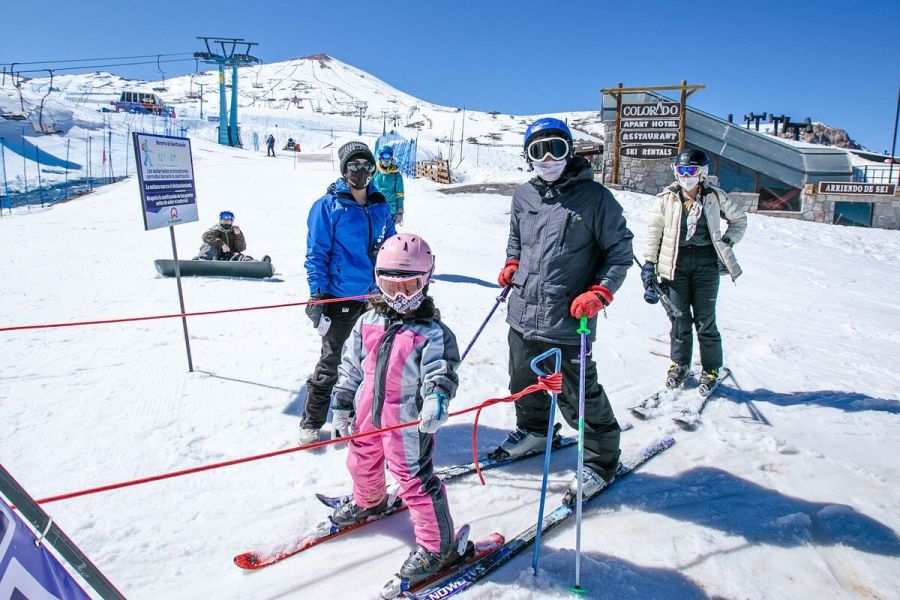 The results of a survey by The Ski Club of Great Britain carried out at the end of September has found that 86% of skiers still intend to go skiing this season with a quarter having already booked their holiday.
The survey was a follow up to a larger survey at the end of lockdown in June which had found 96% of skiers planned to hit the slopes this winter at that point – so it appears 10% fewer remain optimistic.
It's also worth taking into account that many of the 2,000 people who took the trouble to respond to the surveys are older, more dedicated skiers in southern England.
"Despite this positive intention by most skiers, in reality only 29% of skiers are confident they will be able to ski at all this season. This is mainly due to the latest government restrictions and travel advice. 79% of respondents said that the government's travel corridor/quarantine policy isn't fit for purpose," a Ski Club statement on the results explains.
Over half (57%) want to book within a month of travel (vs the 10% recorded having booked within a month of travelling last season). This indicated a huge rise in late booking intentions for the upcoming season.
According to the June survey, 86% of skiers travelled by plane last season. The latest survey shows that number will most likely drop with only 59% planning to fly. Other modes of transport showed 27% plan to drive using the Eurotunnel (being only 7% last season) and 8% by ferry (only 3% last season).
There were modest changes in terms of accommodation preferences with slightly more planning to self-cater and slightly fewer to stay in hotels or chalets, but it was only a few percentage points and there was no sign in the results of a big switch to self-catering apartments.
The numbers planning to travel independently versus with a tour operator were also almost the same as last winter.
The Ski Club plan to conduct another quick follow up survey towards the beginning of the winter season.